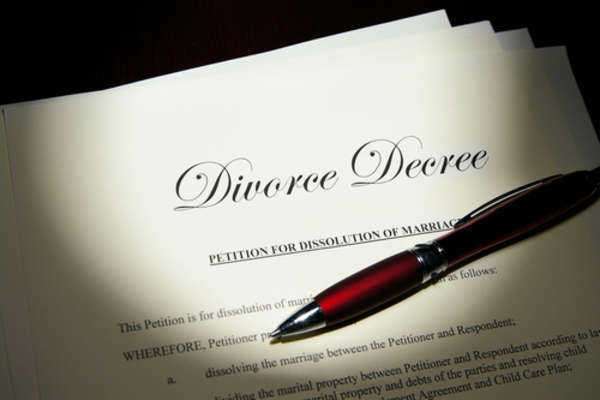 All divorce records are maintained by the Department of Health, Office of Vital Records, which is located in Nashville. It is through here that most will apply to view or receive copies of a divorce record. Alternatively, you may use Vitalchek, which is the third party trusted by the Tennessee government to vet those that request Tennessee divorce records online and expedite the process for a fee. You will pay to view records and there will be additional fees if you are unsure of critical information that will require a search or the archives to find the record with the incomplete information provided.
Who may view Tennessee divorce records online?
There are no means to view all Tennessee divorce records online, as there is personally identifiable or information that will lead to identity theft on these documents. In general, only a party to the case or a family member of a party to the case can view these documents and in the case of divorce records, a great deal of information about the other party will be redacted to protect their private information.
Picking up records are also subject to strict regulations. Those picking up a divorce record on behalf of another person must show ID and have a signed statement from the person making the initial request to have this information released to you.
Verification of divorce
If you do not wish to view the record and only want verification that a divorce has taken place, you may fill out the appropriate form and enclose a fee of $15, paid by check or money order. You must provide at least the names of both spouses and the year of divorce. If you are unsure of the year, you will have to pay $15 per year you are requesting the search for. The form will be returned with vital information from the divorce record transcribed to a non-legal document.
Certified copies
You can order a certified copy of a divorce record for $15 from the Office of Vital Records. This fee is charged even if a record is not located with the information you provide. You must not the name of the spouses as well as the place and date of the divorce. You must also note your relationship to either spouse and your reason for ordering a copy.
Using a third party
Do not trust sites not certified by the Tennessee courts system or Office of Vital Records as you will likely receive out of date or incomplete records. Many of these records are gleaned from public procedural case files and will not have the information you need. Statutory restrictions prohibit perfect strangers form access Tennessee divorce records online, as this would be a dangerous and egregious breach of personal information and confidentiality.
Any site that forces you to buy a subscription before viewing a record should be suspect and you should only use the legitimate processes described above to access a Tennessee divorce record, either online, by mail, or in person.
Comments
comments