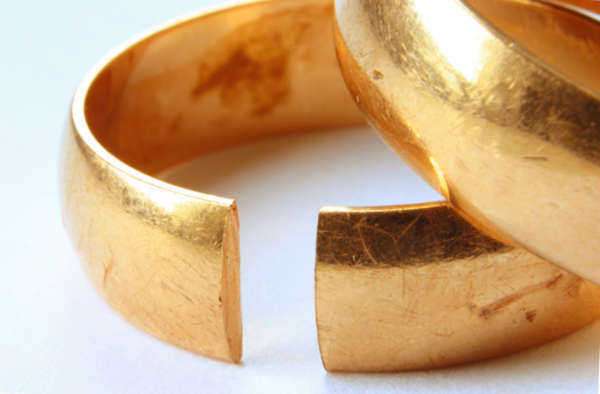 While the filing fees for a divorce petition in Missouri vary from county to county, they will generally be somewhere between $125 and $200. If couples can agree to cooperate before beginning the process, this may be the only expense incurred. Though there is not a joint petition for divorce that can be filed in the state, couples can proceed as if they were doing so by drafting a written agreement to submit to the court. Areas to be covered include:
• Child custody arrangements
• Dividing mutual property
• Child support arrangements
• Visitation rights
• Alimony payments
• Payments of mutual debts
Drafting this arrangement ahead of time will help expedite the divorce process. After the paperwork is filed, the spouse named in the complaint will be formally served with the papers. Depending on the county, there may be a fee charged for the service if it is performed by the sheriff's office.
If you are unable to pay the costs for filing divorce papers with the applicable family court, it may be possible to have them waived. It will be necessary to submit a motion for a fee waiver in a divorce case. This is generally granted to people who are too impoverished to reasonably bear the expense.
Couples who cannot create a written agreement themselves but are committed to working together in good faith to draft a settlement before their court date may decide to hire the services of a lawyer experienced in mediation services. Alternately, it may be possible to arrive at an arrangement during informal meetings arranged by the court and supervised by a publicly-appointed counselor or other professional.
If no agreement can be reached and a court hearing must be made for a judge to resolve the dispute, one or both spouses may wish to hire an attorney to advise or represent them. Entering into such a professional arrangement can result in major expenses, as many such lawyers will charge a high fee for their hourly services. Be sure to obtain a detailed, written estimate of the expenses you can expect to be liable for when the divorce process is completed.
When deciding what kind of child support payments to award, a judge will consider:
• Child custody arrangements
• Any financial resources the child possesses
• The standard of living enjoyed by the child during the divorce
• The child's physical, emotional and educational needs
• Health insurance expenses
• The financial resources and obligations of both parties
When deciding on whether to award any alimony payments, the judge is allowed to take into consideration any factor they consider relevant, including:
• Both spouses' earning capacity
• The financial resources of the person seeking alimony
• Marital misconduct
• The duration of the marriage
• Both parties' physical and mental health
• The length of time it will take the spouse seeking payment to receive new education or training to enter the workforce
• Whether any requested payments would be ruinous to the person making them
Comments
comments