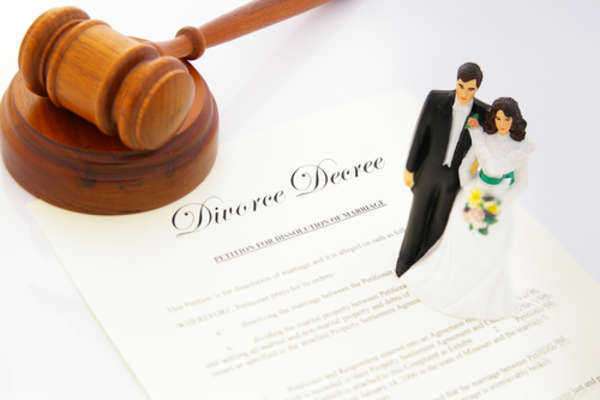 Divorce proceedings have garnered the reputation or notoriety for being among the most complex and frustrating legal processes that exist.
In the United States, divorce laws will vary from state to state, adding to its complexity, and the emotional, physical, and mental toll on the involved parties can prove to be quite taxing.
Yet, another aspect that exists to add to the confusion and difficulty may be divorce papers. In the context of legal applications, divorce papers will essentially refer to and encompass any kind of documents and forms that are required in order to complete the divorce process.
However, in certain cases, using a general term as divorce papers can lend to confusion, particularly in those that are not versed in legal terminology and lawyer jargon. The following is a brief list and explanation of some of the existing divorce papers:
Original Petition for Divorce
In order to begin the divorce process, one must obtain a document which is known as the Original Petition for Divorce. In certain states, this document is also referred to as a Letter of Complaint, though it still serves the same purpose.
This particular document is a formal request to the jurisdictional courts to begin the divorce process. In these divorce papers, the parties in the divorce will be identified, as well as any children that may be present.
However, it should be noted that due to different types of divorce laws, the type of information that may be required will differ.
An example would be an original petition for an at-fault divorce, where the petitioner must provide reasons and evidence that the other spouse has committed an act that violates the marriage contract, such as abuse or adultery.
Child Support Documents and Forms
In the case that there are children involved in a particular marriage undergoing the divorce process, the issue of child support may be encountered.
Depending on the state's guidelines and applicable laws, there may be certain documents or applications necessary when requesting child support.
An example would be Child Support Guidelines Worksheets, in which information regarding the parents' income, assets, investments, and debts are provided and used to calculate how child support payments are to be made.
The appropriate courts will use such worksheets as a guideline, yet the ultimate amounts awarded will be at the discretion of the judges and courts.
Divorce Decree
A divorce decree is a physical record that includes information about a particular divorce proceeding. All divorce decrees, oftentimes referred simply as divorce records, will be stored and kept for public viewing by the state's Vital Records Office.
In many cases, a copy of a divorce decree will be necessary for certain situations, such as in the case that a person wishes to re-marry, taxation concerns, mortgage loans, and adoption.
Divorce decrees will be granted to the involved parties, though there may be situations where copies of the decree may be necessary. One can request additional copies of these divorce papers from the court where the divorce took place.
Comments
comments