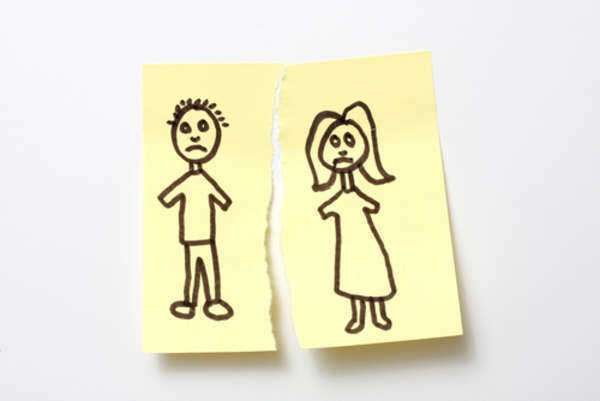 Quick Guide to Vermont Divorce Forms
Vermont divorce forms are numerous and sometimes difficult to complete. A complete list of all VT divorce forms is located on the official website of the state's Judicial Court. In order to view the Vermont divorce forms, you need to click on the Family Division tab and either locate your form in the complete list of all documents or under the new preparatory family forms.
All Vermont divorce forms require specific instructions and a great amount of detail. If you are thinking about divorce, you should contact a family law attorney as soon as possible. You lawyer can help you fill out the proper VT divorce forms, and they can also help you submit the documents at the right time.
You may find some of the following Vermont divorce forms helpful:
Form 836 Complaint for Divorce
This VT divorce form qualifies as the official petition in the state. The petitioner must provide all of their contact information, the grounds of the divorce, and any issues they may want to either resolve on their own or cover in court.
Form 837 Answer to Divorce Complaint
This document notifies the court and the petitioner that they have received the initial complaint. They state whether they disagree with the measures put forth in the Complaint or not. The form also asks if the respondent wants to pursue the divorce without proper notice for the hearing. If you have any questions or any hesitations with this form at all, you should contact your attorney immediately. The way you fill out this form may determine the types of litigation you can ask for in the future.
Form 813 A Affidavit of Income and Expenses
This form is extremely complex and requires a large amount of attention verification. You must provide all of your income information, a detailed report of all your monthly expenses, and any secured or unsecured debts you may have. This form is very important in establishing child support, spousal support, and child custody.
Form 813 B Affidavit of Property and Assets
This Vermont divorce form is also very complex and requires a large amount of time. A petitioner and respondent must list all of their personal property, joint marital property, estate and inheritance, and all other property. This form must include preliminary measures of how property will be distributed after the divorce becomes official.
Form 803 Motion to Modify Child Support
A parent who pays child support may file this form if they believe they are entitled to pay less child support. A parent must provide all of their financial information, what services they provide for the child, and a detailed description of why they need to reduce the amount of child support.
Form 841 Stipulation and Motion to Waive Final Hearing
This form allows two spouses to receive a Final Order without a final hearing. All of the spouses must agree on all information listed within the Separation Agreement, and each spouse must sign the form along with any attorney they may be using.
Comments
comments