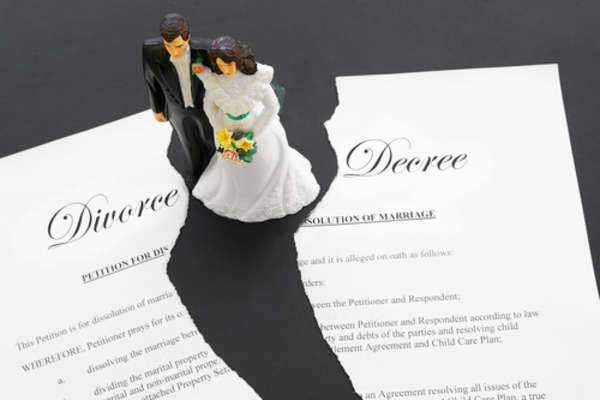 Surviving Divorce: Is It Possible?
Contrary to what many might believe, surviving divorce is possible. It just doesn't seem that way, especially when you're in the thick of a divorce petition, your whole life changing right before your eyes, and if you have children, watching your ability to kiss them goodnight every night and kiss them good morning every morning get washed up in memories.
Divorce is hard. No doubt about that.
But there are steps you can take to ensure that it all works out well in the long run.
1. Ensure the Divorce Petition Goes Smoothly
It's understandable, the hurt feelings. Especially when you're the one with the role of Respondent for the petition. You obviously didn't want the divorce, you didn't want to move out, you don't want to sign any papers, you honestly don't want to have to pay any child support (if you end up being the non-custodial parent).
So it's hard having to comply with a petition. But you must.
In the long run, it'll make everything go a lot smoother. Surviving divorce is hard. But fighting a divorce is even harder.
You can make sure the petition goes smoothly by issuing what's called a "formal response" to the petition and filing it with the family court. Typically, the "response" is utilized to disagree with any or all provisions written in the petition, but you can honestly choose to agree to everything in the response, making the petition absolute and official.
The result for formally responding to the petition with an agreement is a quicker process, maybe even not ever proceeding before court. Before you know it, the divorce has been awarded, and you can move on. No worries.
The question is this: would you be prepared to move on?
2. A Vacation Wouldn't Hurt
This is especially important. Because the fact remains: you no longer have to 'share' a life with someone. Your life is now your own. Your money – or most of your money if you're paying child support – is your own. So spend it! Enrich your life. Take a vacation and enjoy yourself.
It encourages you to appreciate life, so don't take vacations lightly. They serve a purpose. The purpose is you. And when it comes to surviving divorce, it's all about you.
3. Reconnect With Friends and Family
However, if you don't have the financial means to take a vacation, friends and family indeed help! Surviving divorce can be a breeze when you're at the bar with a bunch of friends enjoying the laughs and jokes and just appreciating good friendship. Moreover, family get-togethers can give you a sense off well-being, that you're not alone, that you have someone to turn to.
Obviously, though, it's hard to really get that reconnection going, because in that whole time you were focusing on the marriage, you might've lost sight of your friends and family. That's to be expected.
That is all the more reason for you to really make surviving divorce a definite by taking that first step: call your brother, or your sister, or your mother or father, or your cousins, or your best friends from high school. Reconnect. Discover the person you were and start over….
Because the Light is at the End of That Tunnel
All you need to do is have the will to walk down there. Once you're there, the light'll shine. You can count on it.
Divorce can be hard. But if you live your life well, that divorce will be nothing more than a memory.
Comments
comments