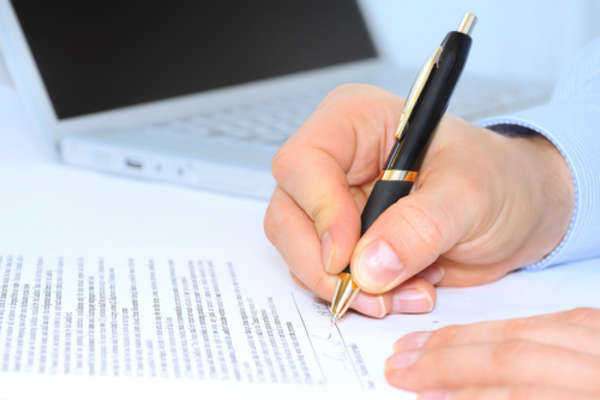 What Does a Good Sample Child Custody Agreement Look Like?
Many forget what the point is behind a 'child custody agreement.' It's not about the parents and what they need. It's about what the child(ren) need.
It might be easy to find a sample child custody agreement out there that has specific shortcomings, leaving the needs of the child(ren) behind and only focusing on an agreement that serves the parents' needs.
First Off, What Are the Basics of any Sample Child Custody Agreement?
Any two parents need to get this one straight before making sure the sample child custody agreement is a 'good' one. For starters….
1. Include Both Residencies and Any Possible Provisions for Relocation
This is to make sure every "i" is dotted and every "t" is crossed. Why? Because in the event that either parent moves, it's all in writing as to what happens to child custody. And it always helps things move along well if both parents are in complete agreement – or else it wouldn't be called a sample child custody agreement.
2. Appropriate Access Periods for Holidays, Special Events, Etc. Etc.
Sometimes confusion sets in when dealing with holidays, because neither parent knows when to pick up children or where to pick up children when dealing with holidays. In addition, who provides the transportation is important. Have it all in writing. Be specific. And even more importantly, agree on it.
3. Decisions and Responsibilities Regarding Health, Religion, Education
Both parents, for sure, need to be on the same page with this one, because if they're not – the children suffer needlessly. For the most part, it probably would be best among parents to share the legal responsibilities. That would include aspects like health, religion, education. This particular step to setting up your basic sample child custody agreement is crucial.
4. A Child Support Agreement
A major no-brainer for any sample child custody agreement. If it's written out and agreed to by both parents, there will be no miscommunication or confusion. That saves the family court a whole lot of headaches as well.
Those Are the Basics; But What Does a Good Sample Child Custody Agreement Really Need?
1. The Child(ren)'s Entitlement to Have a Relationship With Both Parents
It's about fairness. It's about the children. So there should never be an agreement written up that only entitles one parent to have any kind of relationship with the child(ren). Even if the one parent doesn't deserve a relationship.
The bottom line is that, no matter what, it hurts the child(ren).
2. The Ending of the Marriage Shouldn't Also End Their Role as Parents
Being spouses is actually different from being parents. That should be clear in any agreement. It's a divorce not from the child(ren), but between two parents that no longer want to maintain a relationship between each other. It shouldn't affect any relationship both parents have with the child(ren) at all.
3. Compromises Only Can Be Made by the Parents, Not the Child(ren)
Recognize this: a divorce will always have some form of compromise. It's to be expected. But since it's a decision made between the parents, the compromises should only come from the parents. In no way is a child(ren) required to sacrifice any part of life for a divorce at all.
Comments
comments