How Much Does A Divorce Cost In Texas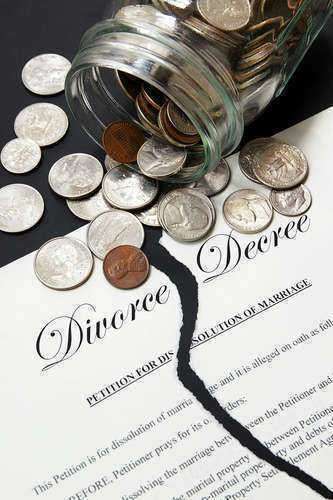 There are many different potential costs that could arise for couples who divorce in Texas. The least expensive is a no-fault divorce, in which a couple agrees on all the terms of their separation, including:
• Alimony payments
• Child support payments
• Division of mutual property
If both spouses can come to an agreement, they can submit a written plan along with a divorce petition. When both parties agree, there is no need for a lawyer to help them resolve their differences or represent them in court, thus minimizing expense.
However, there will still be expenses involved when filing a petition for divorce with the court. The fees vary county by county, but generally come to around $250. This lump sum will actually be composed of many different fees, which could include:
• A dispute resolution fee
• A fee for the court reporter
• Covering the expenses of digital archiving for court records
• A filing fee
The filing fee may be higher if there are children involved in the case. Whatever the charge, it must be paid when a petition for divorce is filed in order for the case to proceed.
If couples are not able to agree upon the terms of their separation, this does not necessarily mean additional expenses. Court-supervised hearings will be scheduled to attempt to help both sides come to an agreement rather than submitting to the decision of a judge. These services are already covered in the expenses included with your filing fee.
At any time, either one or both spouses may decide that they cannot negotiate with their partner and decide to find private legal counsel. In some cases, this will mean couples can at least agree to attempt a mediated or conciliated divorce. In essence, this means paying a lawyer to help both sides negotiate a mutually agreeable separation agreement. While it is at the discretion of the couple how to split the costs of this process, if no resolution is reached both spouses can no longer be represented by the same lawyer.
If one or both spouses decide they need to find private legal counsel to represent them in either court-supervised mediation hearings or before a family court judge, this may amount to a considerable expense. Most lawyers who offer these kinds of services generally charge by the hour. It is unlikely you will find a divorce lawyer willing to work for less than $125 an hour.
If you decide to find an attorney to represent you in a divorce dispute, you should make sure to know exactly how many your estimated costs will be at your initial consultation. Divorce cases proceed along a fixed timeline, so it should be possible to get an accurate idea of how many hours' worth of legal services you will be liable for. Obtain a written estimate explaining every charge and make sure you know what your payment plan will be.
Comments
comments