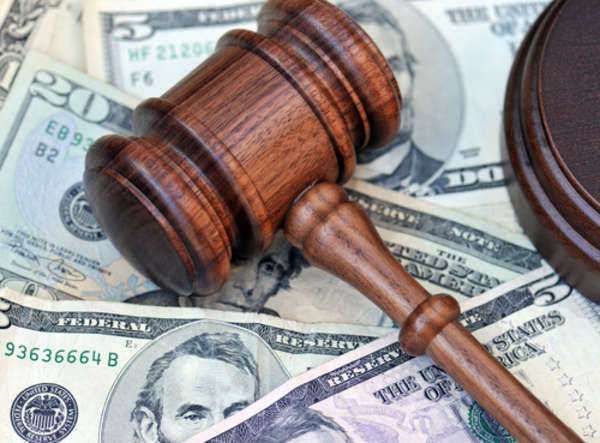 When a marriage is terminated, it is easiest for both spouses to guarantee a relatively cheap divorce by creating a written agreement that can be submitted to a judge for approval. This document covers such potential areas of dispute as child support payments, child custody arrangements and details of alimony in Virginia.
Like many states, Virginia allows for three different kinds of alimony:
• Permanent alimony in Virginia may be awarded in the case of a marriage which has lasted a very long time. These payments case when the person receiving them remarries or one of the spouses dies.
• Rehabilitative alimony in Virginia supports spouses who need a certain amount of time to become financially independent. This period may be fixed or extended indefinitely until the necessary skills or education have been acquired to enter the work-force.
• Lump-sum alimony in Virginia is a one-time-only payment of cash or property.
Though spouses cannot file a joint petition for divorce in Virginia, this does not preclude them from cooperating throughout the process. A mutually acceptable separation plan can be included with a petition or created at any point in the pretrial process.
For couples who can agree to cooperate and draft an agreement together, it will not be necessary to pay for the services of an attorney in order to create a legally acceptable document. Many templates can be found online. The most important thing is to be detailed as possible when creating an agreement. Judges are allowed to take any factor they deem relevant into consideration when approving a proposed plan for alimony in Virginia. These include:
• The length of the marriage and the standard of living established during that time
• Whether it would be in the best interests of a child for the a custodial parent seeking alimony to remain a full-time parent in the house rather than finding employment
• Both parties' job skills and the employment market for their kind of jobs at the time of divorce
• Both parties assets, including all real estate
• Any division of property made during the divorce process
• The tax consequences of any awarded alimony in Virginia
• Both parties' financial resources and obligations
Because there are so many variables, couples should be careful when trying to arrive at a fair number for alimony payments. An online alimony calculator can be helpful in providing a rough approximation of how much to request. Couples should have all of their information regarding their gross income and tax status at hand to take advantage of these applications.
If no agreement can be reached prior to trial, one or both spouses may find it desirable to seek out legal counsel to present the case for or against the requested alimony in front of a judge. Should you decide this is a necessary expenditure, be sure to obtain a detailed, written estimate of the costs you can expect to be liable for throughout the resolution of your case.
Comments
comments