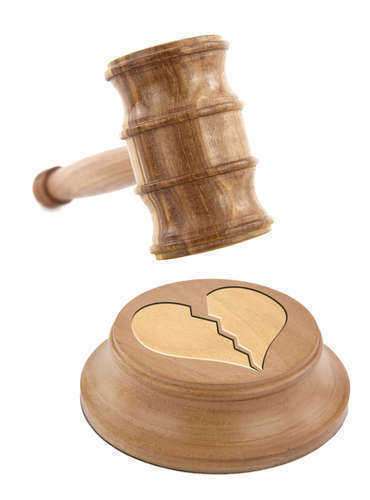 How to Get an Uncontested Divorce Colorado
An uncontested divorce Colorado is not merely one in which both parties agree that divorce is necessary, but one in which both parties agree to all the terms of divorce, such as how property will be distributed between the two parties and what the terms of child custody and child visitation will be (if, of course, children are involved). Not all Colorado divorces, of course, are uncontested divorces Colorado, so those that are filing for uncontested divorce Colorado need to make sure to seek out information specialized their own needs and concerns.
In order to qualify for uncontested divorce Colorado, both parties must have lived in the state for at least 90 days before filing. They should file in a county that either of the spouses lives in, and which does not matter.
Since you are filing for an uncontested divorce Colorado, both parties should be involved and cooperate in the process. That means that you can jointly complete the initial two forms, the JDF 1000 Case Information and the JDF 1101 Petition for Divorce. Colorado is a non-fault state for divorces, so irretrievable breakdown of the marriage is actually the only cause possible for filing for divorce. There are separate JDF 1101 Petitions for those couples with children and for those couples without children.
After filing, further forms will need to be filled out. For couples without children, five forms will need to be filled out and signed, most of them before a notary. They include:
• JDF 1111 — The Sworn Financial Statement
• JDF 1106 — The Certificate of Compliance which each spouse must complete separately
• JDF 1115 — Separation Agreement, laying out the terms of the Divorce
• JDF 1201 — Affidavit for Decree without Appearance
• JDF 1116 — Decrease, which is needed only for the caption
For couples with children, there is a slight variation on the forms needed. JDF 1111, JDF 1115 and JDF 116 are still needed, but JDF 104 replaces JDF 1106. Additionally, JDF 1113 Parenting Plan is required, as is JDF 1117 Support Order.
If child support or spousal support is involved, further forms may need to be filled out. Those include Worksheet Child Support Obligation, either A for sole physical custody or B for shared physical custody, which is qualified for if the child spends more than 92 overnight days with each parent; a support order specifying the exact monetary amount petitioned to be awarded; the Notice to Withhold Income for Support if the child support funds are to be taken directly by the employer; and a Notice to Employer to Deduct for Health Insurance which, along with the Notice to Insurance Provider of Court-Ordered Health Insurance Coverage, insures that health insurance for the children continues.
A status conference will be scheduled and held once all these forms are notarized and turned into the court. If the hearing takes place 90 days or more after the initial joint petition for divorce, then the judge may finalize the uncontested divorce Colorado immediately. Otherwise, the judgment cannot become law until that 90 day waiting period has finished.
Comments
comments