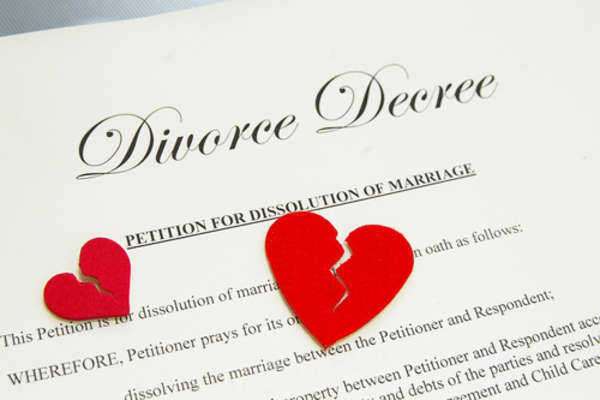 How to Obtain an Uncontested Divorce Delaware
There are two types of divorces in Delaware—contested divorce Delaware and uncontested divorce Delaware. The difference comes only after the initial Petition for Divorce is filed, when the other spouse (not the petitioner but the respondent) is served with the original petition. They then have the option of filing an Answer to the original petition. If the Answer challenges the terms of the original petition, then the divorce is contested and a hearing is automatically set. If no Answer is filed by the respondent, or alternatively the Answer filed agrees will the original petition in every sense than the procedure is for an uncontested divorce Delaware.
Beginning to File for an Uncontested Divorce Delaware
An uncontested divorce Delaware without a hearing can very much simplify the whole divorce process, but in order for it to occur a significant amount of groundwork has to go in. First, of course, the Petition for Divorce has to filed. In order for this to happen, at least one party must have lived in the state of Delaware for 6 months prior. The petition must state when the couple began living in separation and must also assert that there is no possibility of reconciliation. It must be signed by a notary public, so be sure not to sign it before being in front of one.
There are other forms that will need to be supplied at this time as well. An Information Sheet will give the Court general information about both spouses, and the Division of Public Health form will be of use of public statisticians. A certified copy of the original Marriage Certificate will also need to be shown. Certified copies are available from the Division of Public Health and Vital Statistics. A Request for Notice form will also begin the work of notifying your spouse about the uncontested divorce Delaware. You should also file a Separation Agreement, along with a Stipulation to Incorporate the Separation Agreement Form, if you've already come to terms with your spouse regarding the terms of your divorce and would like the Court to begin to enforce them.
All these forms will need to be turned in to the Court Clerk along with your district's filing fee.
If You Have Children
If you are petitioning to end a marriage with children, you will also need to file an Affidavit of Children's Rights along with the other beginning forms. After turning this form in, you and your spouse will be required to attend a Parent Education Class, a certification of completion of which is required if you seek to obtain your uncontested divorce Delaware.
Trial-Ready but Not Going to Trial
If you have an uncontested divorce Delaware, then you will receive a twenty-day Notice of Trial Readiness after approximately 160 days pass from the separation date listed on your Petition for Divorce. You must then submit this Notice to the Court along with an Affidavit in Support of the Request to Proceed without a Hearing. Assuming this is done with the twenty days, a hearing will occur and your divorce will be finalized according to the terms of your Separation Agreement.
Comments
comments