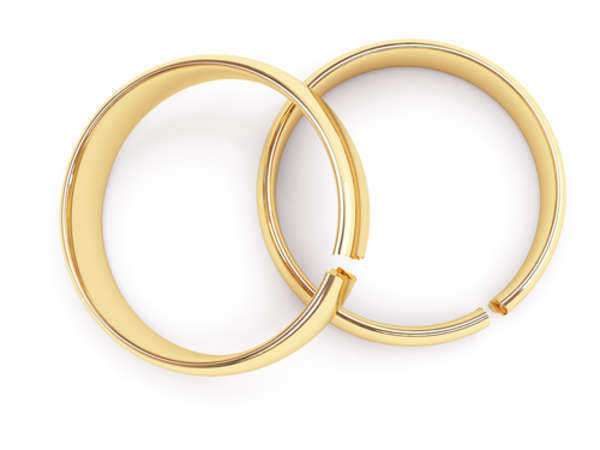 No Fault Divorce Massachusetts:
In the state of Massachusetts, a no fault divorce is a dissolution of marriage based solely on an "irretrievable breakdown of a marriage." A no fault divorce is the most common grounds for divorce in the state of Massachusetts.
To successfully file a no fault divorce of marriage in Massachusetts, the irretrievable breakdown of the marriage may commence with the filing of: (A) a petition signed by both spouses or their representing divorce lawyers; (B) a sworn affidavit that is either separately or jointly executed by the spouses that formally states an irretrievable breakdown of the marriage exists; and (C) a notarized separation agreement executed by both spouses.
Actions for a no fault divorce Massachusetts on the grounds of an irretrievable breakdown may also be commenced by the filing of a divorce petition unaccompanied by a signed statement and dissolution agreement of the spouses required in the section above.
Residency and Filing Requirements for a No Fault Divorce in Massachusetts:
To file for a no fault divorce in Massachusetts, residency requirements must be satisfied for the circuit court to accept the case. If the family court discovers it does not possess jurisdictional rights to hear the case it will dismissed. Residency requirements for a no fault divorce in Massachusetts are as follows:
• One of the spouses must be a resident of Massachusetts. If grounds for divorce took place outside of the state then one spouse is required to be a resident of Massachusetts for at least 1 year.
Actions for divorce may be filed, heard and subsequently determined in the probate court. The determination shall be rendered in the county probate court where one of the spouses lives.
Uncontested vs. No Fault Divorces in Massachusetts:
A no fault divorce and an uncontested divorce in Massachusetts are two completely different filings. An uncontested divorce means that a spouse has done two things: discussed all issues pertaining to the divorce (child support, child custody, division of assets/debts etc.) and have settled these issues.
A no-fault divorce in Massachusetts refers only to the grounds (reasons) for a divorce filing. In this light, the marriage has irretrievably broken down. Under Massachusetts divorce law, the reason for the dissolution is not relevant. This filing; however, does not necessarily mean that you have agreed on every issue of the divorce. Because every issue attached to the divorce is agreed-upon, an uncontested filing is the least expensive and easiest way to end a marriage.
In the state of Massachusetts there are three types of divorce filings: one that is based on fault and two others that are based on "no-fault." With regards to the no fault divorces, only one is non-adversarial.
Non-adversarial no-fault divorces require willing participation of both parties. In this filing, there is no defendant and no plaintiff. Instead of a divorce complaint, a joint petition is filed. Instead of a formal trial there is simply a hearing.
Comments
comments