File For Divorce in Florida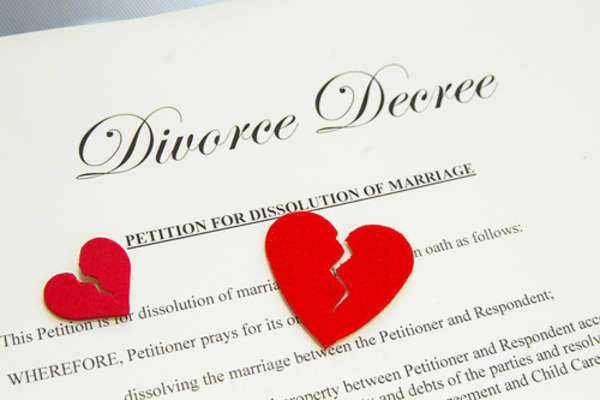 How to File For Divorce in Florida
Filing for divorce is never easy, but online resources can ensure that it's not difficult to actually complete the steps in the divorce process. This guide will teach you how to file for divorce in Florida step-by-step.
1. Fill out Divorce Papers
If you wish to file for divorce in Florida, you need to begin by filling out the paperwork. You can file a complaint on your own or a joint petition for dissolution of marriage. Whichever forms you fill out, you will be required to list a great deal of information about yourself and your spouse, including your names, addresses, and the date and location of your wedding.
You will also need to include information about any children you may have, and any pre-nuptial agreements you may have made before getting married. Almost every divorce in Florida uses no-fault grounds, in which spouses testify that their marriage is "irretrievably broken."
This is also the point at which you can make requests of the court. In addition to requesting the divorce itself, divorce forms allow you to ask for alimony, child support, or anything else that seems reasonable. After filling out the paperwork, you will be ready to file for divorce in Florida.
2. File the Papers
In order to file your paperwork, you will need to meet residency requirements. You must live in the state for six months before you can file for divorce in Florida.
You will take your paperwork to your county clerk's office so that it can be officially filed and the divorce process can begin. The clerk will let you know what the filing fees will be for your divorce forms.
3. Serve Your Spouse
After you file for divorce in Florida, you must officially notify your spouse that the divorce is taking place. This is typically done by hiring the sheriff's office or a private process server at a relatively low cost. Your spouse will be given the paperwork at his or her place of employment or at home.
4. Parenting Class
If you have children, you will need to attend a parenting class after you file for divorce in Florida. This requirement ensures that parents understand the effects of divorce on children so that they can better support their children at a difficult time. This class may now be completed online, so there is a great deal of flexibility for busy parents.
5. Settlement or Trial
After you file for divorce in Florida, you may want to start working out a divorce settlement agreement with your spouse. Settling your divorce out of court is quicker, easier, and cheaper than going to trial in almost all cases. As soon as you reach a settlement and it is approved by the court, or you go to trial and the trial is completed, your divorce will be finalized and you will be eligible to remarry.
Comments
comments