File for Divorce in California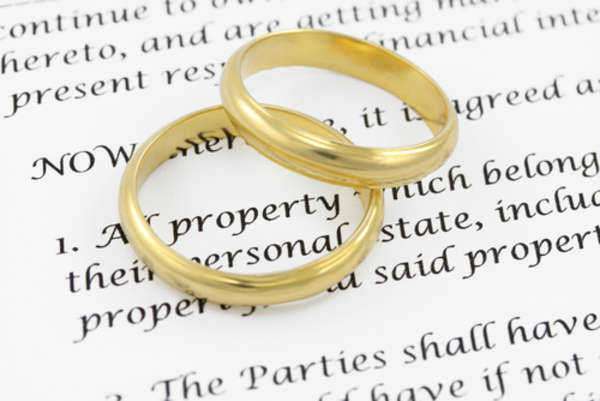 How to File for Divorce in California
Choosing to file for divorce can be difficult, but the filing itself is a simple, step-by-step process. It can be time-consuming to file for divorce in California, but using this guide will a help for you to understand the steps involved in the process.
1. Check Your Eligibility
Making sure that you're eligible to file and are filing in the correct county can save you money and time. You are eligible to file for divorce in California if you have lived in the state for 6 months and in the county where you are filing for three months. You can file in either the county you live in or the county your spouse lives in.
2. Fill Out and File Divorce Paperwork
The next step you need to complete in order to file for divorce in California is filling out divorce forms. The California court system makes these forms available easily online, complete with instructions. The form that initiates divorce proceedings is called a petition, and you will need to fill it out completely.
The petition will ask what your grounds for divorce are. The vast majority of people who file for divorce in California seek no-fault divorces, which means that neither party is trying to prove marital misconduct like adultery or cruelty. Proving fault can extend a divorce case for months or even years without making an appreciable difference to your divorce outcome, so most people choose to select no-fault grounds even if they believe their spouse has committed misconduct.
You will also need to ask for relief from the court when you file for divorce in California. This can come in many forms—the divorce itself is a form of relief, for instance. You may also wish to ask for a name change, a restraining order, child support, alimony, or anything else that seems reasonable.
3. Serve Your Spouse with Papers
After you file for divorce in California, your spouse needs to be given the paperwork officially, a process known as "being served." You will typically serve the paperwork by hiring a private process server or the sheriff's office to give the paperwork to your spouse personally at home or his or her place of employment.
4. Wait and Work on Agreements
There is a 6-month waiting period before your divorce can be final in California. Most divorcing couples use this time to negotiate a divorce settlement that is acceptable to both parties. Because a divorce trial is costly and emotionally difficult, judges and divorcing spouses alike prefer settlements.
If you cannot come to a settlement agreement with your spouse after you file for divorce in California, you may wish to hire a trained mediator. Mediators cost much less than a divorce trial and can help you to resolve any outstanding issues that are preventing you from reaching a final divorce settlement.
If you cannot agree, you will need to go to trial. This process can take months or (occasionally) even years to be complete, and your divorce will not be final until the trial is over.
Comments
comments