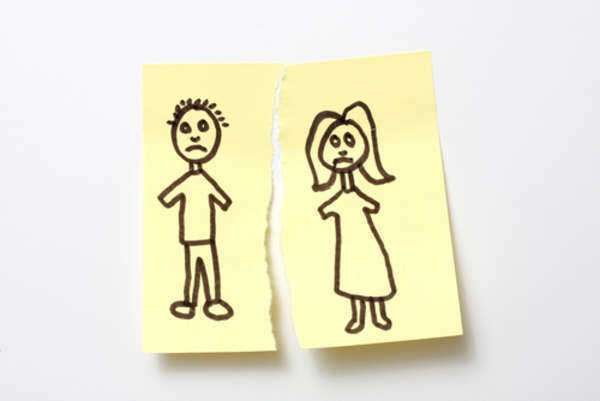 Guide to the Divorce Process in Michigan
If you are contemplating divorce or have been served recently with divorce papers, you may feel overwhelmed by all the legal jargon and information pertaining to Michigan divorces. While it may seem very complicated, the divorce process in Michigan can actually be a fairly streamlined, inexpensive procedure.
This guide will explain the different ways that divorce can be granted in Michigan: through uncontested, contested, and default divorces. By the end of this guide, you will understand the difference between these types of divorce process in Michigan, and will be better able to make an informed decision about what kind of divorce you will be seeking.
Uncontested Divorce
The least expensive type of divorce process in Michigan is the uncontested divorce. You can only get an uncontested divorce if you and your spouse can agree about all of the terms of the divorce—including not just how your property is divided, but also who gets custody or visitation rights for any children you may have, how much child support is necessary, and how much spousal support (alimony) will be granted, if any.
If you are having a difficult time reaching an agreement, a mediator may be able to help you agree on the terms of an uncontested divorce before you need to pay the extra expenses of a trial. Mediators are trained in negotiation and can help you to overcome emotional reactions and focus on the logistical issues of your divorce. A mediator can save thousands of dollars in the divorce process in Michigan.
Contested Divorce
If you cannot agree with your spouse on one or more issues in your divorce, the more complicated divorce process in Michigan will be used. This process involves a full civil lawsuit and trial, including witnesses and questioning. Before your trial, you will need to be involved in a discovery process that investigates the finances and parenting abilities (if applicable) of both spouses.
Contested divorces begin when a spouse who has been served with a divorce petition and summons files a written response that makes different requests for "relief" (terms of the divorce) than the other spouse has requested.
The judge may ask spouses in this kind of case to submit to arbitration. Arbitration makes the divorce process in Michigan easier by having what is essentially official, binding mediation. You may also be asked into a settlement conference where negotiations can occur informally.
If no settlement or arbitration can be negotiated, the trial will be held and a divorce judgment will be entered that decides any issues in dispute.
Default Divorce
If one spouse receives divorce papers from the other but chooses not to respond, or if one spouse cannot be found to serve the papers to, the divorcing spouse may be able to divorce "by default," which means that he or she will likely obtain the terms requested in the divorce petition. If the spouse cannot be found, there will be publishing requirements that must be met to give the spouse a chance to answer the divorce petition.
Comments
comments