Arizona Divorce Forms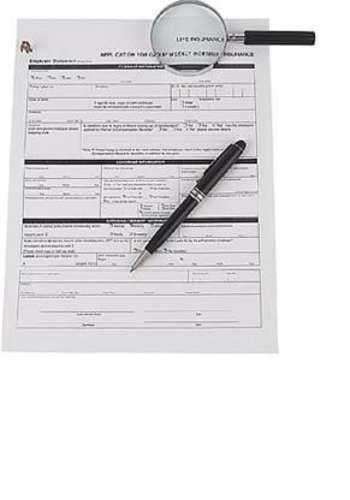 Quick Guide to Arizona Divorce Forms
A complete list of Arizona divorce forms is located on the state's official government website of the Judicial Branch. You can find 16 different Arizona divorce forms under the Judicial Branch, and each form requires a great amount of detail and regard to complete accuracy.
If you are filing for divorce, you should always consider hiring a family law attorney. The Arizona Judicial Branch does offer specific AZ divorce forms, but each of these forms should be completed under the supervision of an attorney. Your lawyer can help you submit the right documents at the right time, and they can also help you reach the best settlement concerning property distribution, spousal support, child support, and child custody.
The following is a brief list of some important AZ divorce forms under the Judicial Branch:
1) Form 1: Notice of Limited Scope Representation- this form specifies the petitioner's representation under legal services for multiple reasons. The form gives specific duties that are limited to the attorney, and all other responsibilities are those of the petitioner.
2) Form 2: Affidavit of Financial Information- this form asks for a long, detailed summary of all your financial liabilities, means to income, estates and inheritances, and children.
3) Form 3: Confidential Sensitive Data Form- this form provides all detailed personal information for each member of the family such as social security numbers and bank and credit card numbers.
4) Form 4: Proposed Dissolution Resolutions Statement- this form settles property distribution and spousal support.
5) Form 5: Proposed Paternity Resolution Statement- this form settles child support and child custody. The form asks for a long list of information regarding financial responsibilities that cover the child's needs.
6) Form 6: Joint Alternative Dispute Resolution Statement to the Court- this form state's that the parties intend to reach a dispute resolution within a period of the court proceedings—such as mediation or a settlement conference.
7) Form 7: Uniform Family Law Interrogatories- this form asks for a comprehensive history of your life up to this point. The form is over 13 pages long and asks about your employment, education, financial institutions and other factors that add up to 27 different categories.
8) Form 8: Consent Decree of Dissolution of Marriage with Children- this form lists all dates on which divorce proceedings will begin such as child support, insurance plans , the actual start of the official divorce, etc.
9) Form 9: Parenting Coordinator's Report and Recommendations- this form simply lists the positions and agreements of the parties.
10) Form 12: Inventory of Property and Debts: this Arizona divorce form allows each party to make a complete inventory of all their means to income and debts.
11) Form 14: Order to Appear Post Judgment/Decree- this form is very important and states that each party must attend the final hearing and any other hearings in the future.
12) Form 15: Request and Order for Protected Address- this form lets a spouse legally conceal an address from another spouse.
The forms listed above are not a complete list, but only some of the more important documents. Some of the other documents listed under the Judicial Branch are not forms but manuals to help parents and spouses with issues after the divorce as well.
Comments
comments