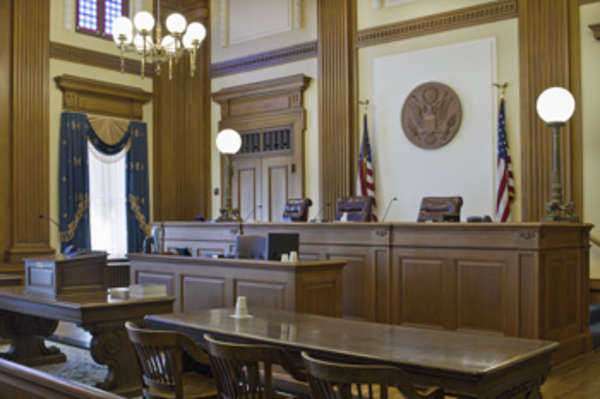 Given the general unfamiliarity towards the annulment process, there are many misunderstandings associated with one's expectations in court. Grasping the legal process of an annulment of marriage, will make for a less stressful and time-consuming case. There are two forums in which an annulment can take place, the church and a civil court. Devout Catholics who are concerned with re-marriage should have their annulment recognized by a religious administrator. Those who are seeking a cancellation of the marriage contract without religious judgment should enter a civil case.
The differences between the two procedures revolve around the separation between church and state. In a civil case, after the petitions have been filled and both spouses are aware of their court dates, the annulment of marriage process begins with an investigation by the prosecutor. Legal counsel that is responsible for overseeing the case will prepare a public report to determine whether collusion exists among the individuals participating in the annulment of marriage.
If the court suspects that collusion is present, the hearing will be dismissed. When the annulment hearing passes this encumbrance, conference prior to the trial can be confirmed. During this mandatory procedure, the court and parties will briefly overview the stipulation of facts to expedite the proceedings. If the petitioner fails to show up for this conference the annulment will be dismissed immediately. The courts may also include a mediator or social worker to conduct case studies and assist with the annulment of marriage.
The trial for an annulment is a similar setting to that of a divorce -a courtroom where the grounds for annulment is either approved or disposed by the judge. Following the trial, the court will render its decision by either granting or dismissing the petition of an annulment of marriage. This deliberation becomes final upon the expiration of 15 days from notice to the parties. An appeal can be granted to the aggravated party within 15 days from notice of denial or for reconsideration for a new trial.
Liquidation and distribution of assets as well as child custody will be displaced by the courts upon immediate acceptance of the annulment. After the annulment of marriage is established, a decree of annulment will be issued by the courts solidifying the invalidity of the marriage. This decree is an official document, an overview of sorts, stipulating the clauses and movement of cash, property, and child custody rights. Depending on distribution factors and contestants involved an annulment can take as little as a month or as a long as a year to be completed.
If one is planning an annulment expect a very long and tedious court process. The actual court appearance is similar to a series of traffic tickets or occupational contract disputes. Annulment laws vary based on the state and can be particularly cloudy depending on circumstance. Knowledge of the individual laws is paramount in obtaining a successful annulment of marriage.
Comments
comments