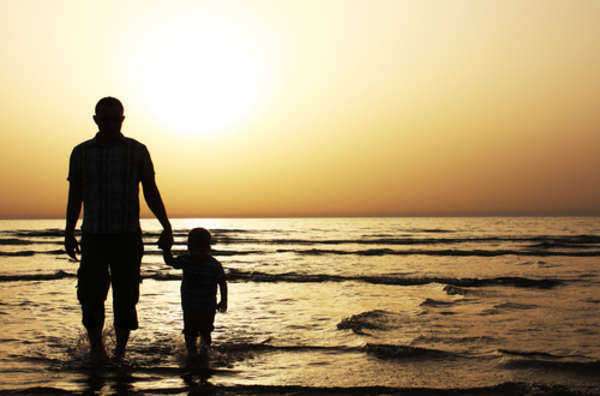 Oftentimes, even an amicable divorce settlement may be a catalyst for emotional pain. However, the destruction and devastation that a hostile divorce may cause is limitless. In cases where the parents do not wish to maintain their communication, even for the sake of the child, one or both parents may seek to gain sole custody of the child. Sole legal custody and sole physical custody are two different types of sole child custody for which either parent in question may choose to petition. In either case, when one parent takes on sole custody of the child, they will take on all the parental responsibilities that were once shared by both parents. Below is a brief overview of both types of sole child custody:
The first type of sole custody is sole legal custody. Sole legal custody simply states that the parent of this child will have full legal authority to make all decisions on behalf of the child. These decision include, but are not limited to decisions based on their health carenon-custodialphysical abusesubstance abuse
The second type of sole custody is sole physical custody. Sole physical custody means that the child will live permanently with the custodial parent. Usually, visitation rights for the non-custodial parents may be arranged, including overnight visits for short periods of time, but the child is considered to have a single residence with the custodial parent. The permanent residence for the child is usually the same home they lived in prior to the divorce. Courts are often reluctant to uproot a child from their home and will make every effort to allow the child to remain at their home.
This allows the child to continue on with their routine and established friendships. Although sole physical custody may not be an ideal setup for the non-custodial parent, the establishing of visitation rights would mean that the child would be deprived of the natural family dynamic with their non-custodial parent. Instead of learning from the parent and sharing chores, each visitation has the potential to become a form of recreation for the child. This may greatly limit the potential bond that child and non-custodial parent may share. This type of sole child custody may seem extreme, but a custodial parent is permitted to award generous visitation rights to the non-custodial parent.
There exist pros and cons to sole child custody in either type of custody. However, as in any drastic alteration of an accustomed lifestyle, it will impact the lives of all involved.
Comments
comments