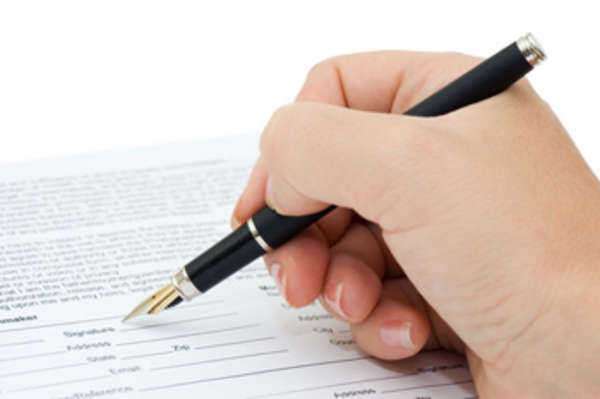 Quick Guide to Tennessee Divorce Forms
Some Tennessee divorce forms may vary from district to district. However, some TN divorce forms are universally accepted throughout the entire state. You can find a complete list of all Tennessee divorce forms approved by the entire state by visiting official government website of the State Courts. There are only a total of 8 universal Tennessee divorce forms, but each of these forms requires specific instructions and detailed information.
Since your district is unique in Tennessee, you should visit the County Clerk or a family law attorney in order to find out what other TN divorce forms you may need. A lawyer will oversee how you fill out the documents and provide proper times to submit the paperwork to your County Clerk.
The list below contains all 8 Tennessee divorce forms offered by the state:
Form 1 Request for Divorce
This document serves as the official petition and requires the following:
1) Residency information
2) Why you are filing in this county
3) Grounds for divorce
4) Proof of no children or that the wife is not pregnant
5) Date of separation
6) Orders of protection and injunction
7) Wife's and Husbands' information
8) Financial information
9) Alimony wishes
10) Request for name change
11) Court costs
12) Proof that the Divorce Agreement is attached
Form 2 Spouse's Personal Information
This form asks for all contact information and the social security numbers of both the plaintiff and defendant. The form also asks for each spouse's birthplace, and the document must be given to the Clerk for filing reasons.
Form 3 Request to Postpone Filing Fees
This form lets a petitioner postpone their payment for filing fees. The form will ask for all employment and financial information, as well as the name of any dependents you may have.
Form 4 Health Insurance Notice
This form establishes what will happen to each spouse's health insurance after the divorce. The policy may continue for both spouses, or the policy may not offer COBRA after the divorce. This form must be delivered to the other spouse 30 days before the coverage will end.
Form 5 Divorce Agreement
This Tennessee divorce forms specifies how all finances, benefits, liabilities, attorney fees, and bank accounts will be split up once the divorce becomes effective. The form establishes alimony and how payment for alimony will proceed.
Form 6 Final Decree of Divorce
Once the judge signs this form, the divorce is final and becomes effective immediately.
Form 7 Restraining Order for Divorcing Spouses
This document formulates very strict guidelines for behavior, property, children, and insurance after the divorce. A former spouse cannot bother or talk badly about the other spouse, unreasonably handle property, move the children out of state, or cancel any insurance that covers children or the other spouse.
Form 8 Notice of Hearing
This form is mainly for filing services and sets the date and location of the divorce hearing. The person putting forth this order must certify that the document has been delivered to the other spouse by U.S. Mail with 1st Class Postage.
Comments
comments