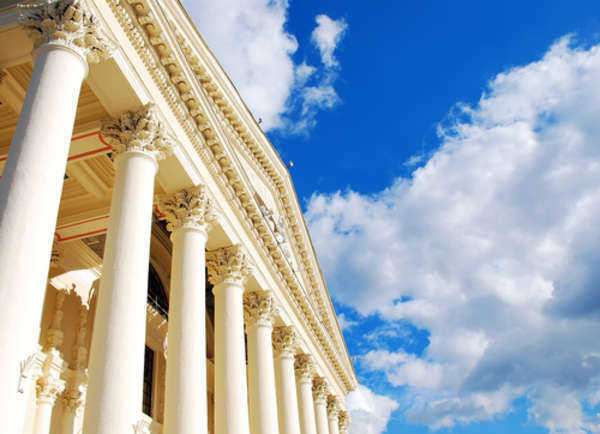 Guide to Spousal Support in Illinois
Spousal Support in Illinois
Spousal support laws within the state of Illinois compare similarly to other states with loose procedures and official calculations. There is no calculator for spousal support in Illinois, nor are there many laws that directly focus on the subject. However, the state of Illinois does have many statutes that address disciplinary action for spouse's who fail to make proper payments. The state has a great deal of power as far as searching methods and disciplinary actions for spouses that have been properly warned.
These disciplinary actions are listed under the Illinois Compile Statutes and are located under Chapter 23, paragraphs 10-3.1.
Section 10-3.1 of Chapter 23
These sections are quite detailed and complex, but they directly address disciplinary actions for spousal support in Illinois that are worth discussing. Some of the following procedures are listed Sections 10-3.1:
1) The state of Illinois will establish an administrative staff called the Child and Spouse Support Unit. This unit will perform the required searches and locate spouses that have been liable for payments and have failed to make such payments.
2) The Child and Spouse Support Unit may cooperate with the Attorney General and local government officials in order to obtain information that may prove beneficial in locating a defaulted spousal support provider.
3) The Child and Spouse Support Unit (CSSU) has authority to arrange agreements with local government or individuals for collecting money because of a parent's or spouse's failure to pay child or spousal support in Illinois. These agreements will work on a contingency fee, but the department may not receive more than 25% of the money collected.
4) If the department is working with a relative or peer of the defaulted payer they are looking for, they may ask for a number of information from the relativ. This information includes:
• Social Security Number
• Past and present information on relative's address, employment, gross wages, deductions, net wages, and bonuses
• Number of dependent exemptions made
• Health insurance information
The department may also contact the relative's employer and ask for any of the information listed above. If the employer does not respond within 15 days of receiving the notice, they will receive a $100 fine for each day the form is not mailed back.
4) If the department contacts the employer in order to obtain information about the person formerly paying spousal support in Illinois, the sent information must consist of the following:
• A citation as the statutory authority for the requested information of their employee and employer's obligation to cooperate.
• A returnable form that state's the employer's name, address, and any information that may have been asked for.
• A citation that may ask for up to $20 to be paid to the responsible relative for providing valuable information to the department.
5) The department shall inform all interested parties of settlements they reached with the located person at fault. If the person failed to pay spousal support in Illinois, they have a right to support their claim for not paying.
If you believe you are being denied proper payment or want to make a claim for not paying spousal support, you should contact the Child and Spouse Unit in Illinois immediately.
How Can I find forms for Spousal Support Illinois?
You will need numerous forms for spousal support in Illinois if you are representing yourself. All of these forms can be found on the government website of Lake County, Illinois. You will need Form 171-60-a Notice to Withhold Income for Support. You will also need Form 171-213a Joint Affidavit Regarding Separation of the Parties, Division of Property and Waiver of Bifurcated Hearing, as well as Form 171-12 FD 33 Financial Affidavit.
These forms will help the judge determine a final amount of spousal support, and all of these documents must be submitted to the County Clerk.
Comments
comments