No Fault Divorce North Carolina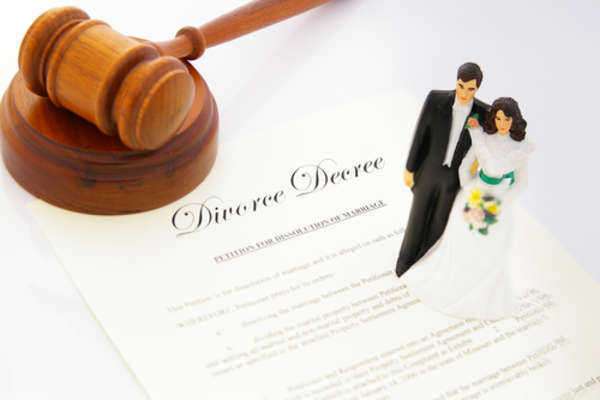 No Fault Divorce North Carolina Laws:
North Carolina is unique from a number of states in the U.S., in that the concept of a legal separation is not widely practices. A divorcing couple, in North Carolina, is required to sign separation agreements. During a No Fault North Carolina divorce process; this agreement is used to acquire orders for child support, spousal support, custody, visitation rights and to formalize a distribution of the couple's property. So, in this sense, it is advisable that the assistance of a respected North Carolina lawyer should be taken while drafting and negotiating this agreement.
Grounds for Filing a No Fault Divorce North Carolina:
To file a No fault Divorce North Carolina the spouses must meet the following requirements:
• The marriage must be irretrievable broken due to incompatibility
• The divorcing spouses must complete a separation period of 1 year with a complete absence of cohabitation. During this timeframe, the divorcing spouses must not reside in the same house
• While living separately, one divorcing spouse must formally terminate the marital status
• During the separation period, marital relations between divorcing partners must not take place
Residency Requirements for a No Fault Divorce North Carolina Divorce:
To receive a North Carolina divorce, one of the divorcing spouses must reside in the state of North Carolina for a minimum of 6 months before the date of the filing. The state where the marriage took place is neither significant nor relevant when applying for a no fault North Carolina divorce.
Steps to Attaining a No fault Divorce North Carolina:
To attain a No fault Divorce North Carolina the couple must engage in the following steps:
• After the separation period is fulfilled, and if the divorcing spouses meet the residency requirements of North Carolina, then the divorcing partners are free to file for a no fault divorce. The process begins with one of the spouses file a divorce summons and complaint
• The above documents should be filed with the clerk of the court in the county of residence of the filing spouse
• These documents are delivered to the other spouse either by the county Sheriff or through certified mail
• If the responding partner (the spouse who receives the divorce papers) agrees to the terms of the dissolution, the responding party must sign the documents and return them to the county court and their filing partner.
• If the responding partner disagrees to one or several terms of the proposed divorce, the partner is free file counter-claims or papers that reveal his or her assertions
• If the timeframe for a response is exhausted and the responding party does not sign or respond to the divorce papers, then, the filing party may continue with the divorce as an uncontested filing.
• After this process, the divorce claim will undergo a formal hearing in front of a judge. After the judge formulates and signs a judgment, the document is stamped by the cell to affirm the divorce
Comments
comments