New Hampshire Divorce Forms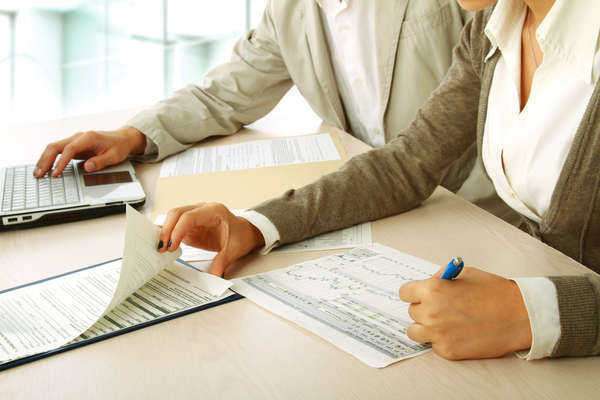 Guide to New Hampshire Divorce Forms
If you are filing for divorce in New Hampshire, you may not wish to obtain the assistance of a lawyer in filing the papers. It is your right to represent yourself, and the state makes it easier by having valid, approved New Hampshire divorce forms available online for "pro se" litigants (people representing themselves). This guide will explain some of the divorce forms available from the state court, and help you to understand which New Hampshire divorce forms need to be filed in your case.
Petition For Divorce
If the parties in the divorce cannot agree on how to divide property or child custody, you will want to start the divorce process by filing New Hampshire divorce forms called a "Petition for Divorce." This form will start by asking for your identifying information, as well as the time and place you were married.
You will also need to list any children that you have, along with their dates of birth. You will also be required to specify grounds for the divorce. These New Hampshire divorce forms list only one reason for divorce (irretrievable breakdown), but also provide a blank space if you have another reason to list.
The final part of the divorce petition will ask you what you are requesting from the court. You can check off any boxes that are relevant to your case. Remember that your requests are not automatically approved, and you will need to negotiate these issues with your spouse during the divorce process.
Joint Petition for Divorce
If you can agree with your spouse on a parenting plan and a division of property that is equitable, you can file different New Hampshire divorce forms, called a "joint petition for divorce." Joint petitions involve substantially less time in court and are relatively easy to complete once you can agree on all the relevant issues.
The joint petition will ask for most of the same information as the solo petition, but remember: whatever you ask for is very likely to be approved by the court, since joint petitions have been agreed to by both parties. You will be required to list exactly how you intend to divide real estate, vehicles, and any other property of value, as well as how you will handle custody and visitation arrangements.
Petition for Civil Union Dissolution
New Hampshire allows civil unions for gay and lesbian couples, and the New Hampshire divorce forms for couples joined in a civil union are called petitions for civil union dissolution. These petitions will require you to have identical information to a petition for divorce, but in order to dissolve your civil union, you must file these New Hampshire divorce forms rather than a petition for divorce.
Financial Affidavit
Financial affidavits are New Hampshire divorce forms that ask for detailed financial information so a judge can equitably divide both spouses' property. You will need to have your most recent tax records as well as bank information and your social security number to properly fill these forms out.
Comments
comments