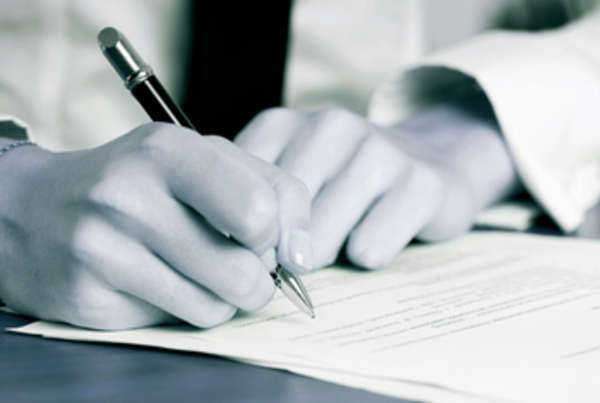 It is not uncommon for people to undertake divorce proceedings without the expertise of a divorce lawyer or attorney.
The fact is that consulting legal services for a divorce may prove to be quite an expensive ordeal.
A divorce in itself will prove to have financial circumstances, and hiring a lawyer to help through the divorce may not be an option due to financial limitations.
Many people decide to conduct a Do-It-Yourself divorce, which entails an individual involved in the divorce procuring all divorce paperwork and conducting all of the legal procedures him/herself.
In such a case, one of the more difficult aspects of divorce is the divorce papers. There various types of divorce papers that can be required during a divorce or separation, and it is important to know which ones will be needed. The following is a quick guide to divorce papers.
1. HAVE BASIC KNOWLEDGE OF APPLICABLE STATE LAWS-
In the United States, divorce procedures will vary from state to state. It is important for any person involved in a divorce to be aware of the applicable divorce laws to his/her particular situation.
There various factors to be considered as a result of a divorce, and understanding how to interpret the various laws is important in order to know how to proceed.
This aspect is particularly important for divorce paperwork, for forms and applications will vary depending on the state. When obtaining divorce papers, regardless of state, it is important to have at least basic knowledge of the divorce laws in the particular state.
This can help give an individual an idea as to which divorce papers will be needed for the procedures in his/her particular circumstance.
2. SEARCH FOR DIVORCE PAPERWORK ONLINE-
A popular option that proves to be helpful when procuring divorce paperwork is to search the internet.
The internet will prove to be a helpful resource in not only obtaining the required divorce papers but oftentimes will also help explain what particular divorce papers and forms are required and for what ultimate purpose.
Furthermore, divorce papers online are often available at no cost. Many websites allow for users to download divorce paperwork which can be printed and filled out.
If there are certain divorce papers not available online, various sites will often list the various forms and their appropriate form numbers so as to be able to obtain the exact divorce paperwork from the local courts.
Divorce papers online are usually categorized in accordance to the states and often are also collected in terms of particular divorce situations, such as alimony or child custody. This allows users to quickly find the forms that apply to their particular circumstances.
3. CAREFULLY FILL OUT ALL DIVORCE PAPERWORK AND FILE FOR DIVORCE-
Once all divorce papers are obtained, the next step will be to fill them out. This will prove to take some time and the length of time it will take will depend on the nature of the divorce and factors that can add to its complexity, such as child custody.
It is important to carefully review the instructions and required information before filling out these forms. There will be specific information required, such as value of assets and debt information.
Having the appropriate information readily available will prove to make the process of filling out divorce paperwork less of a hassle as opposed to starting to fill out a form and not have the information ready.
Once all forms are completed in full, they must be signed and notarized. Copies should be made of all completed forms in order to have on the record.
Divorce paperwork is then to be submitted to the local county clerk's office, which will usually incur a fee that varies from state to state.
Comments
comments