File for Divorce in Kentucky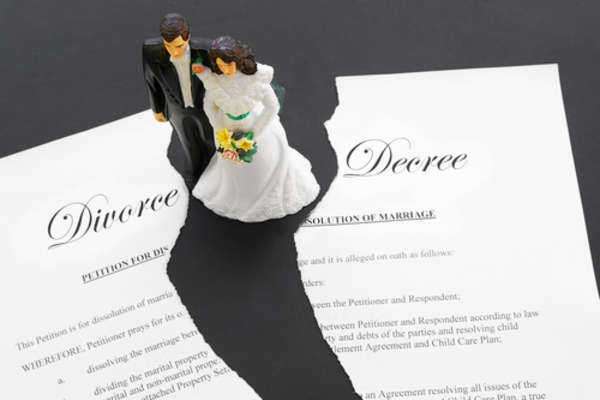 How to File for Divorce in Kentucky
Divorce procedures are different in every state, and you should make sure you understand your state's divorce process before you begin. This guide will teach you how to file for divorce in Kentucky with step-by-step guidance.
1. Verify Your Eligibility
Every person wishing to file for divorce in Kentucky must meet certain residency and eligibility requirements first. Spouses are not allowed to divorce if the wife is pregnant. You must also have been separated from your spouse for at least 60 days, and either you or your spouse must have been a Kentucky resident for at least 180 days. Kentucky requires you to file for divorce in the county where you live.
2. Fill Out the Paperwork
Before you can file for divorce in Kentucky, you will need to fill out a petition for divorce. The petition for divorce is a document that begins the divorce process. It will ask you for a great deal of information about you, your spouse, any children you have, and your property, assets, and finances. You may wish to have your financial and marriage records handy in order to complete these documents more easily and accurately.
You will also need to include grounds for the divorce, which in Kentucky will always be "irretrievable breakdown of the marriage," and what terms (relief) you are requesting from the court. You can request child support, health insurance, alimony, or any other relief you believe is appropriate from the court when you file for divorce in Kentucky.
3. File Your Divorce Papers
After completing the paperwork, you will be ready to file for divorce in Kentucky. You can take your divorce paperwork to the county courthouse in your county and file the forms with the clerk of the court. You will have to pay a filing fee (usually in the $100-200 range) to file for divorce in Kentucky, but if you cannot afford this you may be able to ask for a fee waiver from the court.
4. Serve Your Spouse With Papers
Once you file for divorce in Kentucky, you will need to notify your spouse and give them a copy of the paperwork so that they can respond to it. This process is called "serving" the divorce papers on your spouse, and you will be required to do this through official channels.
You can generally hire the sheriff's office to hand-deliver the paperwork to your spouse for a very low fee, or pay slightly more for a private process server to deliver it. Alternately, you may be able to use certified mail to notify your spouse, as long as you receive a return receipt. Spouses who cannot be located after a diligent search can be given notice in the local newspaper of record near their last known address.
5. Await a Response
Your spouse will have only a month to complete a response to your divorce petition and file it with the court. If your spouse does not file a response in time, you will be awarded a divorce by default, which will generally mean the court will award you anything you requested in the divorce petition.
Comments
comments