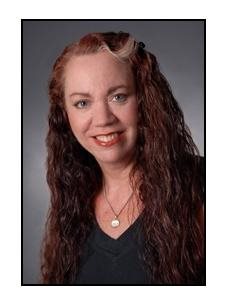 Washington, DC—Darcy Shoop had made it: she made partner at Stein Sperling, specializing in family law, and was considered one of the rising stars of her profession. Even so, the work she was doing rubbed her the wrong way.
(More on News at LAWS.com, Contact Sean for interviews "seanc@laws.com")
"I had grown weary and disgruntled with family law litigation because I found it to be destructive to families," Shoop recalled in a recent interview with laws.com. "I found many litigants to be very good people who happened to be in bad situations, yet I had to create a case that portrayed them in their worst light. I didn't like having to create negativity in other people's lives just to win a case. I didn't become a lawyer to be meant—I wanted to practice to help people."
These feelings led Shoop to leave her partnership and start her own solo firm, where she specializes in the relatively new legal process of Collaborative Law. "My philosophy was no longer consistent with a larger firm culture, so I chose to part ways, amicably, and go do what I wanted to do."
Collaborative Law involves a divorcing couple coming together to work out an agreement without the need for litigation. Shoop no longer takes contested litigation divorce cases, preferring to focus on her work as a settlement advocate as a collaborative lawyer, negotiator and mediator. "One reason that I love being a collaborative lawyer is that it is important for me to find a way to represent someone and not be viewed as the dragon lady by the other party," she says.
In many collaborative divorce situations, experts in financial matters, mental health, and child development are utilized to help the couple negotiate the terms of their split. "Not all cases require the use of these professionals, though—it is up to the clients, But the participation of these allied professionals is invaluable, " Shoop says. "The meat of Collaborative Law is that we talk about options. We brainstorm how we can address the issue, and this kind of conversation enables multiple options to be evaluated creatively so that a mutual resolution can be reached."
According to Shoop, Collaborative Law allows people to negotiate their divorce so that they don't feel the need to re-litigate later, and also makes the divorce process faster. "Courts are overloaded," she says. "I've heard that in other counties, a family law case will be scheduled and if a criminal case needs a judge, the family law case will be bumped." Sometimes, these delays can mean that a litigated divorce will take up to 18 months to be resolved, leaving both members of the couple with anxiety and uncertainty until the litigation is finished.
Divorcing clients, Shoop believes, need compassion and understanding, not intense litigation. "Their world has exploded, in terms of the house, pets, kids, stuff and emotions, and we have to help them to re-establish order," she says.
Shoop's new practice has allowed her to focus her work where she feels she is best: helping couples negotiate and collaborate, rather than fight. "I'm not saying we can cure the world," she says, "but as a legal community, focusing on settlement advocacy and how to help people deal with conflict instead of adding to it will, I think, leave us better off."
Comments
comments