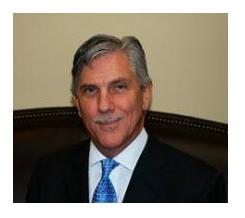 Bowie, MD—Paul J. Reinstein knew he wanted to be a family lawyer for good when he realized that in the family court system, there are consequences that can extend far beyond the courtroom.
"I remember many years ago when I represented a woman who was being physically abused by her husband," he told laws.com in a recent interview.  "This was one of those cases where the level of abuse was pretty severe, and we had to work hard to get her out of the situation and get her to a safe place.  The turning point for me was knowing that we were doing something to actually save her life."
(More on News at LAWS.com, Contact Sean for interviews "seanc@laws.com")
Reinstein, who was recently ranked #3 in the Super Lawyers Best of the Best ranking for Maryland, says that working as a divorce attorney can be a rewarding job.
"When I take a case, I find my clients at their worst point," he told laws.com in a recent interview.  "I love family law because it gives me an opportunity to help these folks through a difficult time in their lives."
According to Reinstein, the court systems in Maryland have been promoting alternate dispute resolution techniques including mediation, collaborative law, and negotiation.  Collaborative law, the newest of these three techniques, is one that he believes is not necessarily for everybody.
"It requires a great deal of ability to put aside your own agenda, step out of your skin, and look at it from the other spouse's perspective, or even a child's viewpoint," he says.
"Some are able to do it.  Other people tend to be more narcissistic, and it is difficult for them to see the world through another's eyes.  Those cases are hard to sell."
Another factor leading to many couples choosing divorce through collaborative law or mediation rather than litigation is the sluggish economy.  "In prior years, people would tap into home equity lines and lines of credit to fund divorces.
When the market crashed, all the equity disappeared," Reinstein says.  "Suddenly, there were no resources to fund the divorce. It forced people to become more creative to resolve issues without having to find the money to go to court and litigate."
For spouses who are considering looking for a divorce attorney, Reinstein explains that the process of finding the right lawyer is all about compatibility, and that there is just no attorney who is right for everybody.
"I often make the analogy of finding the right surgeon to perform surgery on you," he says.  "You shop around, talk to multiple lawyers, find the right fit.
You have to find one who you can trust to meet your needs and whose personality meshes with your own so you will feel comfortable, because you will be working closely together for a period of time."
Couples who are at an early phase in their relationship should think hard before they choose to marry, according to Reinstein.  "I often joke that they should pass a law where people can't get married before they turn 30 or 35," he says.
"Young people tend not to see marriage as the long run.  After 10 or 15 years, people mature and grow at different rates.  I caution young people all the time to make sure they are certain that they want to spend the rest of their life with this person.
This isn't something you can figure out after knowing the other person for only a short time."
Comments
comments