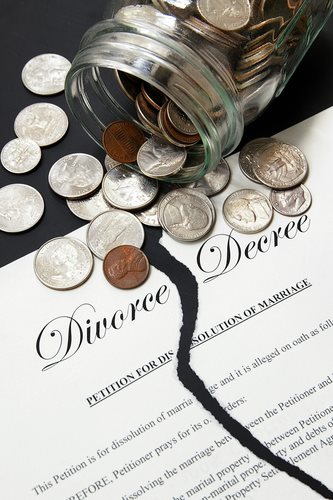 First, individuals filing for a divorce do not need legal representation. If the couple that splits can work together towards a common ground with certain possessions and arrangements, a suggested alternative would be to purchase a divorce kit that provides all necessary documents and considerations that should be delineated prior to the divorce hearings. These kits usually range from fifty to one-hundred dollars and the completed forms are to be dropped off at the town clerk, which will have associated divorce cost but should not exceed one hundred dollars.
Many Americans facing divorce cost simply do not have the option to go without a lawyer, because of the level of strain placed on the relationship. At that point, many feel that there is no working together and lawyers are required to parse through the mess of financial entanglement and child custody. Divorce costs associated with a lawyer can range drastically but usually range between one hundred and five hundred dollars an hour.
Since the business of divorce continues to boom in America some lawyers offer decreased divorce cost through the use of a retainer and only a certain degree of help. People interested in purchasing this type of service will pay a set-price down for specific services and once it goes over that amount an hourly rate kicks in. Considering the length that divorce cases can be dragged out for, overall divorce costs may be limited by trying to simply utilize mediation.
The true strain of divorce and resulting divorce costs comes after the final determination of the judge. Individuals will feel the affects of a single income and increased expense right away. The cost of operating two homes as compared to one, in addition to the aforementioned fees and lawyers bills, divorce cost can not be boiled down to a single number.
Comments
comments