Connecticut Divorce Forms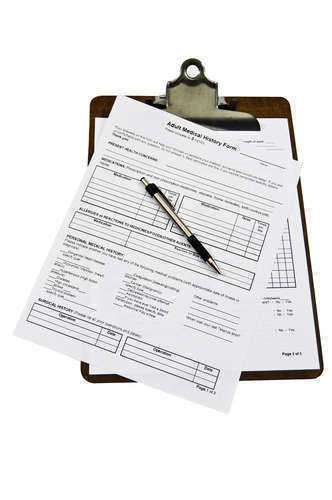 Quick Guide to Connecticut Divorce Forms
Connecticut divorce forms are set up to provide anybody going through divorce with a fairly easy way of submitting the right paperwork. The Judicial Courts of CT have a website containing a long, yet easily accessed, guide for filing a divorce by yourself. The website and guide provide instructions for:
• Starting a divorce
• Responding to a divorce
• Automatic court orders
• The 90-day waiting period
• Finalizing a divorce
Within the Judicial Court's guide are forms you will need for every step within the divorce. However, although the guide gives you access to the Connecticut divorce forms and a step-by-step list of proper procedures, you should still consider hiring a family law attorney if you are thinking of divorce. Apart from overseeing your documents, a lawyer can also help you reach the best settlement at the end of the divorce.
Below is a list for Connecticut divorce forms you will need in order to file and continue the divorce process.
JD-FM-3 Summons Family Actions
This form tells a state officer to notify your spouse about the divorce. The form also instructs your spouse to fill out an Appearance form so they can properly respond to the divorce request.
JD-FM-159 Divorce Complaint/Cross Complaint
This form notifies the court of all your expectations. With this CT divorce form, a spouse can ask the judge to end the marriage, grant spousal support, award a certain percentage of child custody and support, divide the property and debts up proportionally, and restore a maiden name. A respondent fills out the same form.
JD-FM-158 Notice of Automatic Court Orders
This form specifies what changes will take effect once the divorce begins. The changes take place when you sign the complaint and when your spouse is given a copy. This form protects each member of the family from another member making significant changes to the life of the children or other spouse such as taking the children out of state or selling the house.
JD-FM-75 Application for Waiver of Fees/Appointment of Counsel
This Connecticut divorce form asks for detailed information about your income and expenses. Once a judge reviews the form, he or she will decide to grant you the waiver of the fees or not.
JD-FM-167 Motion for Order of Notice in Family Cases
This CO divorce form is for a spouse outside the state with a known address. If your spouse's address is unknown, this form can also be used along with form JD-FM-168 Order of Notice in Family Cases. If you don't know the address, you must get information from the court that allows you to post a notice in the newspaper.
JD-FM-172 Divorce Agreement
This form is used as a finalization for child custody, visitation, child support, educational support, spousal support, life insurance and medical insurance for the children, and divided property and debts. The following forms must be submitted along with the Divorce Agreement:
• JD-FM-164 Affidavit Concerning Children
• CCSG-1 Child Support Guidelines Worksheet
• JD-FM-150 Case Input Record, Non IV-D Income Withholding
• JD-FM-1 Order to Withhold Income for Child Support
• JD-FM-71 Advisement of Right Re: Income Withholding
Comments
comments