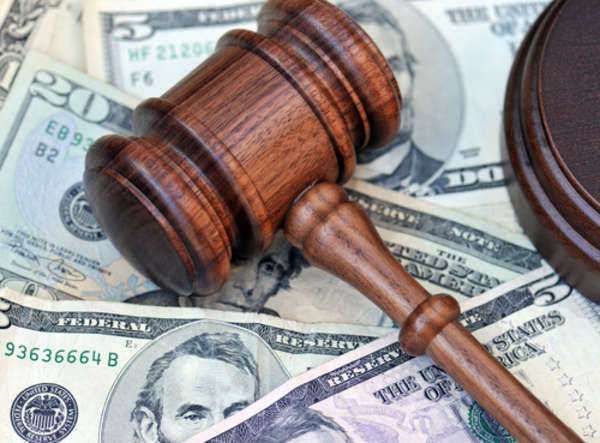 The cheapest divorces are those in which two spouses can cooperate throughout the process. Ensuring both spouses can agree on the terms of their separation will minimize the expense of entering the legal process.
Some states offer the option of jointly filing for divorce. However, in many states it is still required for one spouse to formally serve another with a complaint requesting a divorce. Even if you are not able to file jointly, the best way to plan for a cheap divorce is to draw up a mutually satisfactory separation agreement before filing for divorce. Areas that should be resolved in this written document include:
• Payment of joint debts
• Division of mutual property
• Alimony payments
• Child support payments
• Child custody
• Visitation rights
Having this written document prepared to submit to the court will eliminate the need for lawyers entirely and ensure a cheap divorce. Almost all states provide official or generic templates that can be used to create a written separation agreement a judge will approve after review. This eliminates the uncertainty of relying upon a judge's verdict, which may be unsatisfactory to both parties.
In this kind of cheap divorce, the only expense incurred will be filing the petition for divorce. The fee varies from county to county, but prices can range anywhere from just over $100 to just over $400. In nearly all areas, it is more expensive to file for a divorce when children are involved, even if an agreement has been drawn up.
In some areas, spouses are prohibited from officially presenting a copy of their complaint to their spouse. An additional fee may have to be paid to the sheriff's office or an official process server for providing this service. If a spouse chooses to dispute the divorce complaint in any way, they may file an official response, for which an additional filing fee will be assessed.
Some people may wish to file for divorce but be unable to pay the required fee. In most areas, you can obtain a fee waiver by demonstrating you are too impoverished to pay for even a cheap divorce.
If couples cannot come to an agreement between themselves over a settlement agreement, they may be able to resolve their differences with the help of free, court-supervised hearings mediated by publicly appointed divorce experts. Some couples may decide to hire a lawyer specializing in divorce mediation who can help create a legally binding agreement to submit to the judge. Such lawyers may charge either a flat fee or by the hour.
When no agreement can be reached before a court date, one or both spouses may decide to hire private legal counsel to advise or represent them before a judge. This will make the divorce process much more expensive and is not a step to be entered into lightly. Before hiring any lawyer, you should establish how they charge for their services and how much you can expect to have to pay. Lawyers can easily charge over $150 an hour for their services and may expect you to pay for many hours of pre-trial preparation, making a cheap divorce impossible.
Comments
comments