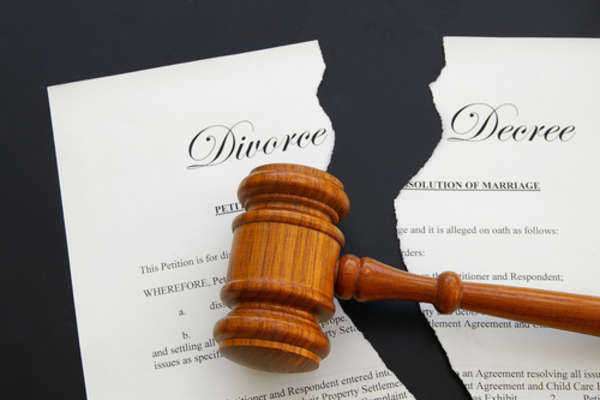 Quick Guide to Arkansas Divorce Forms
The structure and order of Arkansas divorce forms compares to most other states. There are specific rules regarding the way you fill out these forms, and some of the rules for the AR divorce forms fall below:
• Capitalize the phrase COMPLAINT FOR DIVORCE
• If using the word plaintiff, capitalize the letter P
• If using the word defendant, capitalize the letter D
• Capitalize the phrase DECREE OF DIVORCE
There are numerous forms that need to be filled out for particular types of divorce. If you have children and file for divorce, you will have more forms than someone without children.
When filling out the Arkansas divorce forms, you should always consult with a family law attorney. These lawyers usually have years of experience in helping clients fill out Arkansas divorce forms in the right order and at the right time. If you decide to fill out the AR divorce forms yourself, any type of miscalculation or mistake can delay the divorce process.
The list below contains some of the more important AR divorce forms:
Uniform Support Petition
This form lists the addressed of both the plaintiff and the respondent. The form may also be used for support, medical coverage, establishment of paternity, and reimbursement for finances. If this form was filled out without the help of a lawyer, the person who helped you must be listed with contact information.
Summons: Personal Service on an Individual
This form lists specific responsibilities of the petitioner such as obligations to send the respondent all appropriate copies.
Process Service Memorandum
This form is to be issued to the sheriff of the county if you decide not to deliver the papers to your spouse. You need to provide specific instructions, provide your case number, and list all work and home addresses of your spouse.
Non-Military Affidavit
This form is used to truthfully state that your spouse is not in the military. You must supply all contact information for the spouse and sign and date the form.
Financial Affidavit
This form provides a summary of all your employment wages, benefits, and any benefits you may receive such as unemployment or social security. The form also asks for a detailed list of your monthly expenses with anything from food to fuel for your vehicle or other motor vehicle.
Motion for Health Insurance Coverage
This form announces that either the mother or father is responsible for providing health insurance coverage for any number of children. The child's name, date of birth, age, and social security number must be listed.
Final Judgment Modifying Child Support
This form is used if there are any modifications to the original agreement to child support. If an unforeseeable event has occurred such as a financial lost or loss of job, changes to income and any past due child support payments may be listed. A new child support calculation must also be listed.
Marital Settlement Agreement
This form is a comprehensive, legal agreement containing all of the provisions listed under the final settlement. The document must be signed and acts as a contract in any future litigation.
Comments
comments