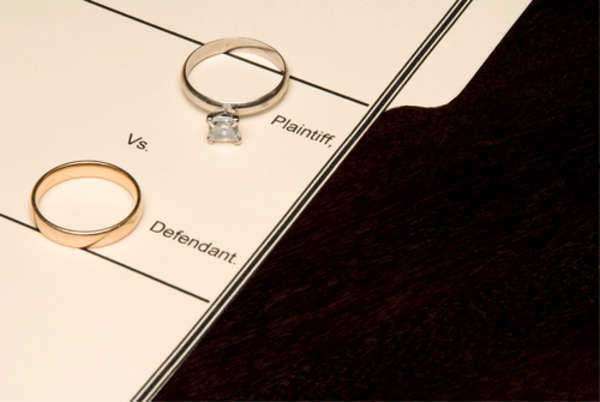 Guide to Rhode Island Divorce Forms
If you are looking for Rhode Island divorce forms, you may have trouble locating documents without the help of a lawyer. There are no standard RI divorce forms publicly available throughout the state. Rhode Island is one of the few states that does not offer standard documents.
You may want to research past records to get an understanding of the divorce process, but this process is not easy either. In fact, if you look under the official website of Rhode Island's Judiciary Court, you will find that you need to fill out an application just to notify the state that you are looking for an appropriate
Rhode Island divorce record. They will ask you the following:
• Researcher's name, address, email address, and telephone number
• Name of husband and name of wife
• Town of residence in Rhode Island
• Date of past marriage and date of past divorce
You will need to contact a family law attorney if you want to fill out the correct Rhode Island divorce forms. You lawyer will guide you through filling out the RI divorce forms, have you submit the forms at the right time, and notify you if you need to fill out anymore documents in the future.
Although there are no standard RI divorce forms, there are some general forms that are always used within a divorce. Some of the following forms include:
Summons
This form is required to notify the other spouse that you filing a lawsuit against them. The form gives them specific directions on how to respond and notifies them of penalties if they fail to respond correctly.
Petition for Divorce
This is one of the first forms a plaintiff (petitioner) fills out. The form highlights everything the petitioner wants to discuss with the court once the case begins.
Statement of Assets
This form lists all assets, liabilities, and expenses for both spouses. These forms are usually very long and detailed—requiring a significant amount of time and devotion.
Child Support Guidelines Worksheet
This RI divorce form details child support a non-custodial parent must pay. This form may include timelines and locations of delivery for child support. The form may list how long a parent must pay child support, and what the payments may go toward. The document usually lists health insurance information, as well as life insurance and expense reports. The parent may file for a petition to revise the child support agreements .
Decree of Divorce
This decree is prepared by the petitioner and their attorney and then signed by the judge. Once this form is signed by a judge, the divorce officially starts.
Separation Agreement
This form usually lists all agreements made on all property, debts, and finances. This form is usually used between two spouses who are seeking an uncontested divorce. If the spouses can't sign a separation agreement, they will need to attend a mediation or trial in front of a judge to establish the distribution or property.
Comments
comments