Alimony in Massachusetts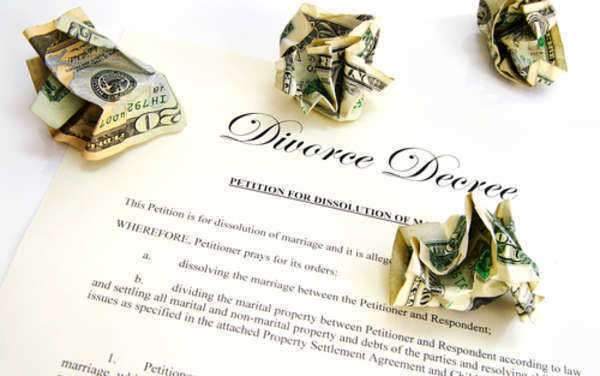 When two spouses decide to separate in Massachusetts, they have the option of minimizing the expenses of divorce by filing a joint petition requesting an end to their marriage. Along with this petition, they must submit a written agreement detailing how they plan to handle any potential areas of dispute. One of the most important things to detail are the specifics of their agreement regarding alimony in Massachusetts.
Although Massachusetts law used to provide for permanent alimony to be paid, legislative reforms have made this no longer possible. Generally speaking, a spouse may apply for temporary or rehabilitative rehab. If permanent alimony of regular monthly payments is granted, these will generally end when the person making payments retires.
When granting temporary alimony in Massachusetts, judges adhere to guidelines which help determine how many months or years of payment can be granted. Generally, the longer the marriage the large the amount payments that can be received. Rehabilitative alimony can be also requested for a fixed or indefinite amount of time. This kind of financial support is meant to help the spouse receiving it acquire the skills or education required to re-enter the workforce.
Couples who are drafting an alimony agreement do not need to hire an attorney to advise them if they can resolve their differences by themselves. You should be able to find a model template online to help create this agreement. When preparing this agreement, have all relevant financial information on hand, such as:
• Both spouses' financial assets and earning ability
• Both parties' tax rates
• Both parties' financial contribution to the marriage
Judges are required to take note of:
• The marriage's length and both parties' conduct during that time
• Both parties' skill level and employability
• Each party's financial obligations and resources
• Health insurance costs
• Both parties' age and health
Should both spouses agree on the desirability of drafting a mutually satisfactory agreement regarding alimony in Massachusetts but be unable to privately resolve their differences, they may find it worthwhile to engage the services of an attorney who specializes in mediating between couples filing for divorce. This expense will help ensure that all the applicable legal rules have been followed in the terms and language of the document.
Less expensive alternatives to legal advice include using an online calculator to receive a rough approximation of the standard payment in your case. It may also be possible to reach a resolution regarding alimony in Massachusetts during informal, court-supervised pretrial hearings.
If it is not possible to arrive at an agreement at any time to the scheduled court date, one or both spouses may wish to find legal counsel. This lawyer may not be any divorce mediation attorney whose services have been used. Retaining this kind of attorney will add a considerable amount of expense to the divorce process and is not to be undertaken lightly. Do not trust any attorney who seems to guarantee an unrealistic outcome or judgment by the court.
Comments
comments