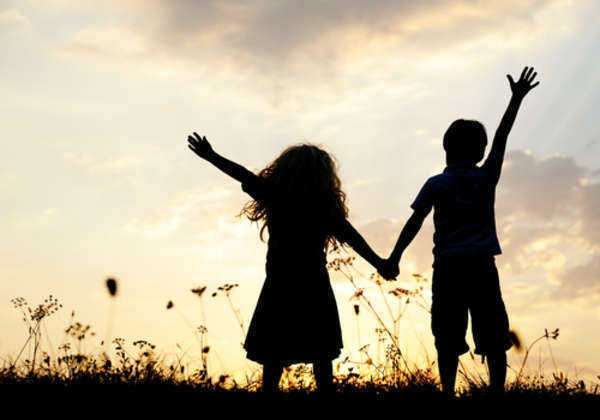 The Positive Effects of Divorce on Children
It may sound ridiculous to talk about the positive effects of divorce on children. After all, divorce is a terrible process that surely no one wants to experience themselves, much less for their children to experience. Indeed, no discussion could continue without some nod to the negative effects of divorce on children, which are significant and serious. They've also been proven in study after study for decades, which means that they should at least be understood and assessed before moving on to the positive effects of divorce on children.
Perspective on the Negative and Positive Effects of Divorce on Children
A famous study was conducted by Professor Mavis Hetherington at the University of Virginia in the early 1990s. It showed that, on average, 30% of children whose parents have divorced reported significant psychological and behavioral problems. This was compared with a 10% statistic from children whose parents have stayed together. The first thing to be said is that about the statistic is that yes, there is a huge 20% jump in likelihood of serious problems from non-divorced parents to divorced parents, but the surprising this is that the number isn't even bigger.
At heart, such comparisons between children from married parents and children from unmarried parents are entirely unfair. After all, the children of divorced parents all come from unhappy families, while the children with married parents come from some unidentified mixture of happy and unhappy families. It is self-evident as well that, barring some grand decrease in national marital relationships, the more common divorce becomes, the happier on average those couples who remain together are, since more and more unhappy ones seek divorce.
The Existence of Positive Effects of Divorce on Children
The only appropriate comparison to make is between the children of parents who have divorced and the children of parents who've stayed together in an unhappy marriage, but sadly very few studies have been done concerning this question. The most prominent example is from Constance Gager, a Professor at Montclair State University, who conducted a survey of 7,000 children which showed that children whose parents did not divorce despite persistent fighting and conflict were more likely to have relationship problems in their adult life, compared to children whose parents did divorce.
Furthermore, all researchers agree that there are positive effects of divorce on children when one of the parents is an abuser or threatens the other parent.
Creating Positive Effects of Divorce on Children
The truth is that only in a few situations will divorce or marriage, just by the strength of the institution, makes your child happier in either the long of the short-term. Your child's happiness is rooted to their sense of routine, their confidence in their parents, and their positive interactions with them. The number one risk factor for negative effects is a sense of parental abandonment, so make sure that regular contact is maintained to the best of your abilities.
Comments
comments