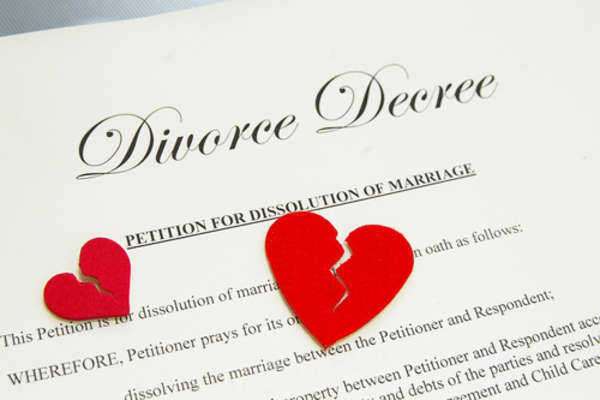 Guide to Nevada Divorce Forms
Instead of separating the divorce papers you need into different forms, Nevada groups divorce forms into packets. Depending on whether you have children or not, and whether both spouses can agree to the terms of the divorce, there are four different packets of Nevada divorce forms you may want to use. Nevada has a very short required residency period before you can file for divorce, which has historically led to Nevada divorce forms being used by some couples who live in states requiring long separation periods or fault grounds for divorce.
This guide will help you understand which packet you need to use and what information will be required. Each packet's Nevada divorce forms need to be completed carefully to ensure that your divorce will be processed in a timely manner.
Divorce Packet 16
If you have children who are minors at the time of your divorce, and cannot agree on parenting, the division of your property, or both, you will need to complete the Nevada divorce forms contained in Divorce Packet 16. The first document in the packet contains some tips for you as you fill the forms out.
You will need to fill out a cover sheet with your and your spouse's personal information, followed by a summons for the district court. The next form will require you to list your children's information, including their names, dates of birth, and what the current custody arrangements are for any children.
Other Nevada divorce forms included in this packet include a form that informs you and your spouse that neither of you are permitted to transfer assets or hide them from each other during the divorce, a child support worksheet to allow parents to calculate a fair amount of child support. A financial disclosure form will require you to have all your detailed financial information on hand, including a list of all your household goods worth over $500.
Divorce Packet 17 & 19
Couples without children who do not agree to the terms of the divorce will fill out Packet 17 & 19. These packets contain Nevada divorce forms that are very similar to those contained in Packet 16, with an important exception: all documents pertaining to children and child support or custody are omitted.
You will still need the same information, including detailed financial statements, to complete these Nevada divorce forms and the financial disclosure.
Divorce Packet 9a & 9b
Couples who can agree on the division of all their property are eligible to file a joint petition for divorce. If you have children, you must also agree on the division of all parenting responsibilities in order to file a joint petition.
The joint petition is substantially faster in the court system than the normal petition. Divorce packet 9a contains Nevada divorce forms for couples without children, while 9b contains forms for those with children.
You will need the same information as in the previous divorce packets. In fact, because your and your spouse's information will be included, you will need both people's financial information on these Nevada divorce forms. While this portion of the divorce (filling out the papers) may seem to take longer due to needing both people's information, these Nevada divorce forms actually save a substantial amount of time and money when compared to litigation.
Comments
comments