File for Divorce in Utah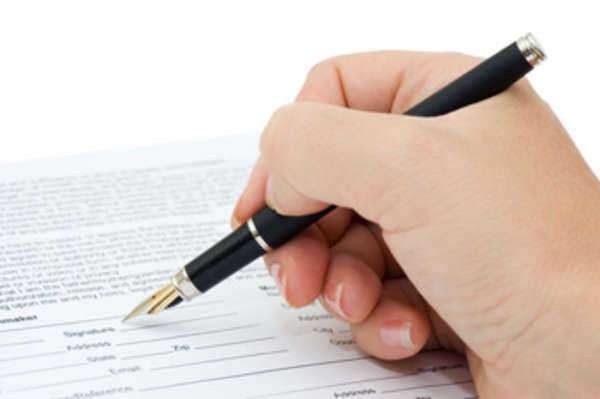 How to File for Divorce in Utah
Divorce is not especially difficult to obtain in the state of Utah. It is relatively easy to file for divorce in Utah if you follow the directions closely. This guide will give you a step by step overview of the process to make it easier for you to understand how to proceed.
1. Determine Your Eligibility
All spouses who wish to file for divorce in Utah must meet the state's residency requirements. If you have a child and custody is disputed, the child must have lived with one of the parents in Utah for at least six months before papers can be filed. If no children are involved, one of the spouses must have lived in the county where the divorce will be filed for at least three months.
2. Fill Out the Paperwork
You will then need to work on a petition for divorce before you can file for divorce in Utah. Petitions for divorce are somewhat complicated, so you may wish to hire a lawyer for assistance with filling out the petition. You will need to include all necessary information, which includes (among many other things) contact information about you and your spouse and information about your marriage and any children that you have. You will also need to mention if you and your spouse agreed to any pre-nuptial agreements before the marriage.
You will also need to include grounds for the divorce, which typically are "no fault" grounds of incompatibility. Most couples who file for divorce in Utah do not allege fault grounds even if there has been marital misconduct, due to the difficulty of proving fault in a court of law.
The last section of the petition involves asking for terms in the divorce, called "relief." You may want to ask for child support, alimony, or anything else you believe is fair and equitable.
3. File the Paperwork
After you complete the paperwork, you are ready to file for divorce in Utah. Your county courthouse will direct you to the clerk of the court and inform you of the filing fee for a divorce in your county. These filing fees may be able to be waived in cases of hardship, but you will need to fill out a form detailing your finances and assets.
4. Serve Your Spouse and Await a Response
After you file for divorce in Utah, your spouse will need to be given proper legal notification that divorce proceedings have begun in his or her name. This means he or she will need to be "served" with a copy of the complaint and a summons that details his or her legal right to file a response to your divorce petition and dispute any aspect of the petition.
Typically, you will pay a relatively small fee to the sheriff's department, which will send a deputy to visit your spouse at home or work. After receiving the paperwork, your spouse will have a limited amount of time in order to file a response, and if your spouse does not file a response, you will win a divorce by default. Default divorces are relatively rare, but generally will mean that you get anything that you requested in the initial divorce complaint. Your spouse cannot refuse to grant you a divorce in Utah.
Comments
comments