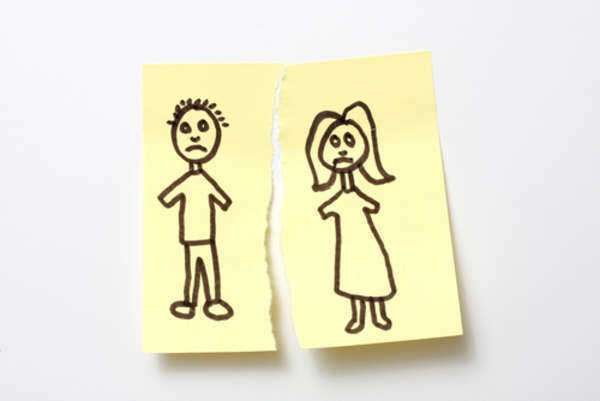 What Is Necessary and Unnecessary for a Mediation in Divorce?
When it comes to divorce, nothing is ever simple (unless of course both parties to a marriage make it simple). There is, however, an aspect of a divorce that can be simple if both spouses choose it.
It's Called 'Mediation' in Divorce
It's not what many might think, though, in that two spouses meet with someone who "mediates" the terms of a divorce petition and then go to court with it. Rather, mediation in divorce is a simple process designed to circumvent the need to involve the court, and even to involve legal aid.
For the most part, it speeds up the divorce process, and it's actually a lot cheaper than a regular divorce petition in court.
There are, however, basic necessities for a proper mediation in divorce.
What You Need to Know About Mediation in Divorce
Like a regular petition, all the necessities are required, like….
1. Full Names
2. Addresses
3. Work Addresses
4. Children (if any)
5. Social Security Numbers of All Parties Involved
In addition, though, there are some things spouses will need to know about mediation in divorce:
1. Mediation in Divorce Is Intended for Mutual Consent
2. It's Not Intended to Handle "Fault" Divorces
3. And It's Not Intended to Handle Any Contests Toward a Marriage
In other words, if both spouses agree to go the mediation route, then it's a go. Furthermore, any issues with "fault" such as adultery, abuse, and willful desertion must be handled in court, especially if there's a contest involved over the petition. This also depends on the state and county from which the petition would be filed. Mediation may not be an alternative either if both parties can't agree on the actual divorce itself; in other words, if one spouse would like to try and salvage the marriage, mediation won't help.
Typically, what happens in that event is the Respondent (the spouse responding to the petition) will file a "response" to the petition, stating that he or she disagrees with the entire divorce and would like to contest the petition in the hopes of saving the marriage.
Know this: it's a court matter, not a mediation matter.
Advantages of Divorce Mediation
Obviously, it's already been mentioned that mediation can typically move the process along a lot quicker – while divorce petitions can typically take about 18 months, a typical mediation can go for maybe 90 days at the most.
In addition, cost drops in mediation cases – a lot. Some court costs, plus attorney fees, plus document fees can add up to maybe $18,000. A simple mediation process, however, can cost anywhere around $3,000. And that's it.
So recognize the advantages. And most definitely consider the requirements for a divorce mediation.
The Options Are There
Depending on your situation, it might be the way to go. Mediation for divorce won't be for everyone. But be sure to take a look at all the options, because you never know: mediation might be a possibility.
Comments
comments