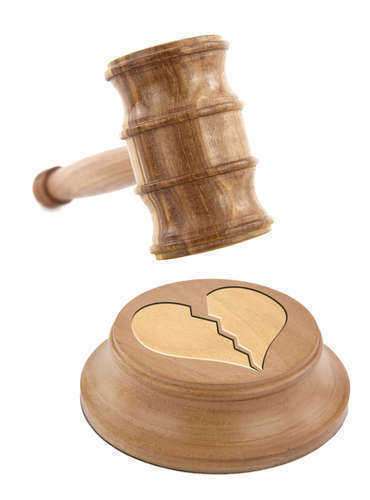 Guide to Puerto Rico Divorce
It's never easy to make the decision to end your marriage. If you want to initiate PR divorce proceedings, you may need to get more information first. This guide will provide you with a basic overview of Puerto Rico divorce law so that you can be better informed when you start the divorce process. If you require more information on a specific aspect of divorce law or need legal advice for your own particular situation, you will need to consult with a PR divorce attorney.
Filing for Divorce in Puerto Rico
In order to file for a Puerto Rico divorce, you must initiate a lawsuit in civil court. The vast majority of divorces in Puerto Rico are "no-fault," in which both parties agree that irreconcilable differences have made their continued marital relationship impossible. However, Puerto Rico also allows spouses to file for divorce on a number of fault grounds, including incurable insanity for 7 years or more, adultery, or cruelty. You may also be able to file for a PR divorce on fault grounds if your spouse has ever suggested prostituting you or your children.
Mediation and Settlements
While divorce is a process that begins when one spouse initiates a civil lawsuit, most of the time, divorce cases don't go to trial. Instead, most divorcing spouses are able to come to an agreement as to how to divide their property and can sign off on a settlement. When spouses who are going through a Puerto Rico divorce agree to a settlement, the court must sign off on it, but this is generally a formality—almost all divorce settlements are approved by judges.
If you and your spouse are unable to reach a Puerto Rico divorce settlement, you may be ordered into mediation by the family court judge in your case. Mediation is an informal, out of court process that helps couples work through their disagreements so that a divorce settlement can be reached. A mediator can make sure that you stay on track when discussing a PR divorce settlement with your spouse, keeping emotions and irrelevant issues out of your disagreements.
Child Custody
When spouses obtain a PR divorce, the family court system has wide discretion in how to award child custody. No matter what, the courts will base their decisions on what is perceived to be in the best interests of the child. Typically, after a Puerto Rico divorce, primary physical custody will be awarded to one parent, while the other parent will have a right to unsupervised visitation.
Some spouses who get a PR divorce may be able to come to a parenting agreement that splits their parenting time. In these cases, shared physical custody may be awarded. If one parent presents a danger to a child during unsupervised visitation, supervision of visitation may be ordered by the court. Non-custodial parents will generally have to pay child support based on their income, their spouse's income, and the child's support needs when they obtain a Puerto Rico divorce. Child support can continue until your child turns 18 years old.
Comments
comments