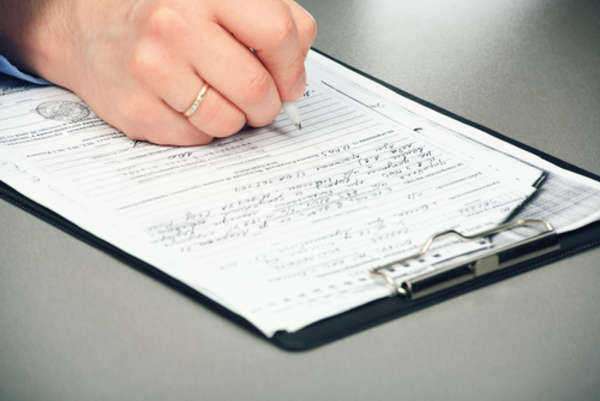 Guide to Changing Name after Divorce
Steps for Changing Name after Divorce
Every state has different forms for changing your name after divorce, but most of the steps other than the proper paperwork are fairly standard. If you are working with a family law attorney, he or she will also be able to give you advice. While looking for your state's unique "Restoration of Former Name" form, you can find these very forms on this website. The forms on this website are updated and quite easy to fill out.
The following steps are standard for changing your name after divorce from state to state:
Step 1
Download your state's unique form from this website or travel to your County Clerk's Office. You'll need your case number from the petition for dissolution and the date on which the petition was filed. If you don't have copies of these numbers and dates, your Clerk will be able to help you with the locating the right information.
Step 2
Depending on your form, the following section may be labeled differently. However, in the section that states the "Attorney or Party Without Attorney," place your current name and address in this section.
Step 3
On the line in which you're to put your new name, print legibly and specify your former name before you took your spouse's name.
Step 4
When signing the document, sign with your present or married name. Take this form to the County Clerk's Office and submit the document. You will probably be required to pay a filing fee, but you may be able to obtain a fee waiver in some cases. If the Clerk's office is not busy the day you go in, they may provide you with a copy of the evidence of the name change right there on the spot. Otherwise, you will have to give them a forwarding address and stamped envelope so they can send you the proper paperwork.
Step 5
After you have the proper paperwork that provides proof of the name change, you need to start changing your name for utilities and identification like your driver's license. You will also have to change your name at the bank, with credit card companies, and social security as well.
*Side Note: If you are still in the process of changing your name and need to sign important documents, you can use both signatures by providing your new name followed by AKA (your old name).
Again, each state's paperwork is different, but most states follow the same steps. When filing for a petition, the document will often ask you if you want to change your name back to your former name, but you will still have to fill out a separate form.
Once your name is changed, it will take some time for everyone to become adjusted to your new name. Decide how you will respond to people calling you by your married name so you aren't shocked.
Comments
comments