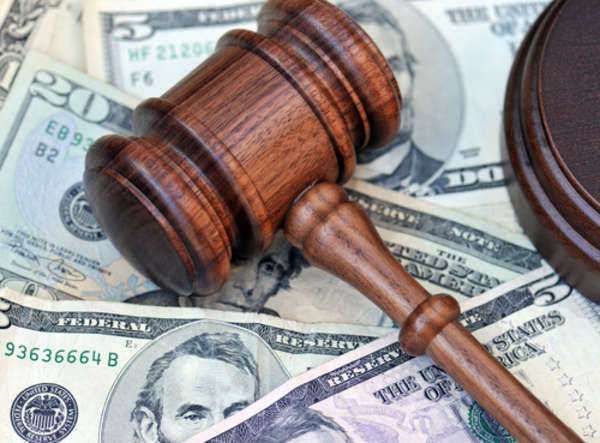 A Short Introduction to an Alimony Calculator in Arkansas
What Is an Alimony Calculator for Arkansas?
An Arkansas alimony calculator is a tool by which alimony payments can be estimated. They usually work as PDF documents in which figures such as gross income can be input and an alimony estimate will result as the output.
What Factors Are Used by an Arkansas Alimony Calculator?
Alimony calculators in the state of Arkansas must rely on a variety of figures in order to estimate alimony payments. There are no state guidelines about which figures should be looked at, but any judge would be remiss if the following questions were not to be asked of the wealthier spouse.
Note that the more yes answers you give for the following questions, the greater and greater you alimony payments will likely be:
• Has one spouse been economically dependent on the other spouse?
• Is the income of one spouse significantly greater than the income of the other, usually at least 125% of the other's income?
• Is it impossible for both spouses to maintain their standard of living during the marriage independently?
• Is it possible for one spouse to pay an alimony check while maintaining the standard of living established during the marriage?
• Did the marriage last ten years or more?
• Does one spouse have a disability making it impossible for them to work?
• Does one spouse care for someone with a disability, making it impossible for them to work? (Note that "care for" indicates has legal custody of.)
• Is one or both spouses elderly?
• Are there significant retirement benefits that may be split between the two spouses?
• Would further education be necessary for one spouse to enter to workplace?
• Has property been divided between the two spouses unevenly?
• Does one spouse maintain a property which provides a regular income?
• Did one spouse sacrifice money or their employment potential so that the other's education or employment potential increased?
Where can an Alimony Calculator for Arkansas Be Found?
Unfortunately, there are no reliable Arkansas alimony calculators available online. That is because the state has such loose guidelines regarding the awarding of alimony; no formulas have been established in any of the state's counties that would make an alimony calculator for Arkansas possible.
In all cases, you should remember that the judge maintains absolute authority over whether alimony is awarded or not and how much it is. This discretionary ability makes estimation impossible.
What Legal References Exist to Research an Alimony Calculator, Arkansas
There is very little on the book in Arkansas statutes regarding or impacting an Arkansas alimony calculator. The more relevant statute available is Arkansas Family Law Code 9-12-312. It states that the court has absolute authority over the ordering of alimony, and that furthermore alimony can stop when the recipient of alimony payments remarries or when another child by the payor is given birth to. Again, it is only at the court's discretion whether alimony payments actually stop at this point or not. Read the statute here:
Comments
comments