Uncontested Divorce Washington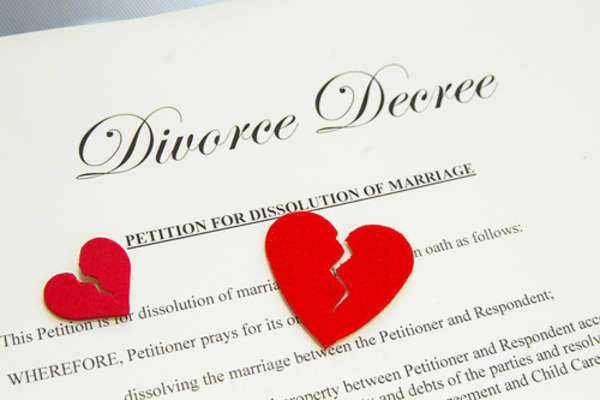 How to Get an Uncontested Divorce Washington
What Is an Uncontested Divorce Washington?
An uncontested divorce Washington is a divorce in which both spouses are in complete agreement about everything. That means complete agreement that a divorce is necessary, complete agreement about the division of property, and complete agreement about child custody and child support. Getting a truly uncontested divorce Washington can save you months of work and thousands of dollars in legal fees.
Who Can Get an Uncontested Divorce Washington?
In order to qualify for an uncontested divorce Washington, the spouse filing must be a resident of the state or, alternatively, a military member who has been stationed in Washington. Also, don't forget that Washington is a no-fault divorce state, and irretrievable breakdown is the only reason you will ever need to cite for an uncontested divorce Washington.
How Do I Begin to File for an Uncontested Divorce Washington?
If you want to file for an uncontested divorce Washington, you should begin the process by filing a Petition for Dissolution of Marriage. This form will include information identifying you and your spouse, where your marriage took place, and a provisional idea of how joint property will be dealt with.
Additional information about minor children such as their place of residence and provisional custody will be a part of the petition if minor children are involved in the uncontested divorce Washington.
For ease and promptness, both spouses should file together, with the non-petitioning spouse filing what is called a Joinder to the Petition.
How Do I Finalize My Uncontested Divorce Washington?
After this initial filing, there is a mandatory 90-day period of reconciliation. If minor parents are involved, a class devoted to helping children cope with divorce may be required before the uncontested divorce Washington can be finalized. A hearing will also be scheduled for after the 90-day reconciliation period.
Before the hearing, a few forms relating to the uncontested divorce Washington should be filled out and then brought to the court at the hearing. Those forms include:
• A Decree of Dissolution, which will be the document to actually cause the uncontested divorce Washington when it is signed and which will include some terms of divorce;
• A Findings of Fact, stating the court's opinion regarding the specifics of the case;
• A Declaration of Non-Military Service or Waiver of Rights Under Service-members Civil Relief Act, confirming that no spouse is in the military and therefore entitled to special rights;
• A Final Parenting Plan, if necessary, laying out terms of custody;
• An Order of Child Support, if necessary, laying out terms of child support.
Only the spouse petitioning for an uncontested divorce Washington is required to attend the hearing. The forms above will be presented to the judge, who will read them over carefully to make sure that all the terms set out seem fair. If so, the judge will sign the Decree of Dissolution and the uncontested divorce Washington will be finalized.
Comments
comments