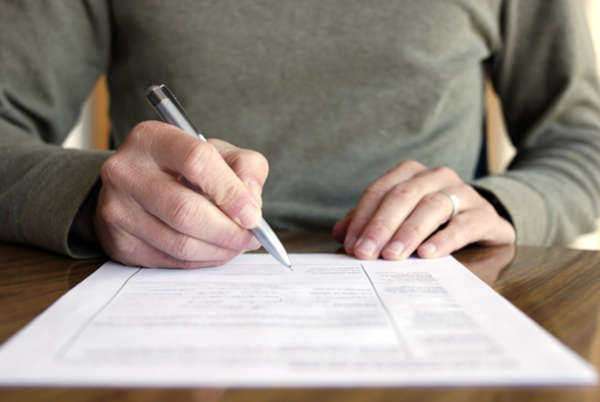 Guide to New Mexico Divorce Forms
New Mexico makes divorce relatively easy for couples who can agree to a marital settlement agreement. New Mexico divorce forms for these couples are available on the website for the state's court system. You may wish to file these forms without the assistance of a lawyer if you feel that you understand the forms fully enough. This guide will help you understand the New Mexico divorce forms that you must fill out to complete your divorce quickly and easily.
Petition For Dissolution With Children
Couples with children must fill out New Mexico divorce forms called a "petition for dissolution without children." These forms are not especially long or complicated, but one of the requirements for filing this petition is that you already have worked out a verified marital settlement agreement (this means a settlement that has been agreed to by both parties and approved by the court).
You will need to fill in the blanks for what court you are filing for divorce in and the names of both spouses. One spouse will be called the petitioner and one will be the respondent, but in an uncontested divorce action, it does not matter which spouse is designated as which party. You will also need to specify what county you have lived in.
This petition will then go into detail about what you have agreed to, and will note that you have already filed a settlement agreement as well as a parenting plan and child support agreement. If you want advice on how to create a settlement agreement, you may wish to consult with your local court or a divorce lawyer.
Your signatures alone are not enough to make this petition a legally valid document. In order to complete these New Mexico divorce forms, you must also have your signatures notarized by a notary public. This can often be done at your banking institution for no fee or a very low fee.
Petition For Dissolution Without Children
If you do not have children, your New Mexico divorce forms will be even simpler. Instead of filing a parenting plan, child support plan, and marital settlement, you will only need to complete the marital settlement.
The New Mexico divorce forms for this kind of divorce are called a petition for dissolution without children. You will be required, as in the other kind of petition, to list your name and the court that the divorce papers will be filed in. At the end of the New Mexico divorce forms, you will need to include your address and telephone number. You will need to have both spouses sign and date the petition, and a notary public must notarize it before you file.
Child Support Worksheet
In order to compute the amount of child support a non-custodial parent will owe, parents can look at the child support worksheet included with New Mexico divorce forms. This child support worksheet will require you to have all your current financial information, including a recent W-2 and paystub, as well as information about your bank accounts and your current employment.
Comments
comments