How Much Does a Divorce Cost in Iowa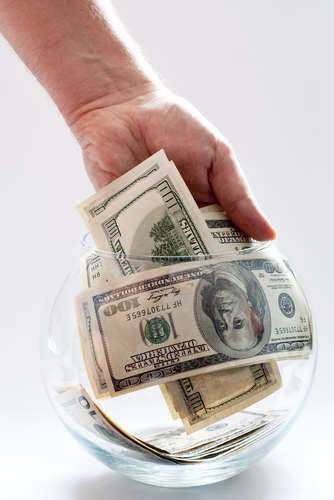 In Iowa, the fastest and least expensive divorces can be completed by couples who can cooperate throughout the legal process from the start. Though Iowa law states that divorce proceedings begin when one person files a complaint against their spouse, this is a formality that does not need to mean couples cannot cooperate to expedite their separation.
The best way to budget for a realistically low expense when determining how much does a divorce cost in Iowa is to create a written agreement that can be submitted to the court as soon as the divorce process begins. In this document, spouses should document how they plan to handle:
• Child custody arrangements
• Visitation rights
• Payment of joint debts
• Division of shared property
• Alimony payments
• Child support payments
For some couples, there may be areas of disagreement they cannot come to a mutually satisfactory resolution on. During the pretrial process, they may attempt to resolve these disputes with the free help of court-appointed divorce experts at informal hearings. This will lower the expense that must be budgeted for when determining how much does a divorce cost in Iowa.
Spouses may also choose to take the more expensive route of hiring a lawyer specializing in divorce mediation to help draft an agreement. This expense may be worthwhile for couples who are acting in good faith but need a neutral party to help them reach agreement. If you plan to do so, you may need to revise your estimate of how much does a divorce cost inn Iowa.
The most expensive type of divorce will occur when a spouse contests the divorce upon receiving a copy of the complaint. They may choose to file an official response, for which an additional fee will be assessed. At this point, one or either party may decide they need the help of private legal counsel to represent them in court. This will increase the expense to be factored in when determining how much does a divorce cost in Iowa. Many such attorneys will charge a high by-the-hour rate for their services. If you decide you need a lawyer, be sure to receive a detailed, written estimate of expenses you will realistically incur during your professional relationship.
The state of Iowa provides child support guidelines that are to be used to establish child support payment plans. These may be adjusted at the judge's discretion if they place an undue burden on the non-custodial parent making payments or are otherwise unfair.
In awarding alimony payments, judges may take any factors they feel are relevant into account. Some of these include:
• The length of the marriage
• Both spouses' age and health
• How much property was awarded to either spouse
• Both spouses' education level
• Any potential tax consequences for either party
• Prenuptial agreements
The more areas of agreement spouses can find before going to court, the less likely the judge is to present a decision undesirable to both sides. The judge has ultimate authority in determining how much does a divorce cost in Iowa.
Comments
comments