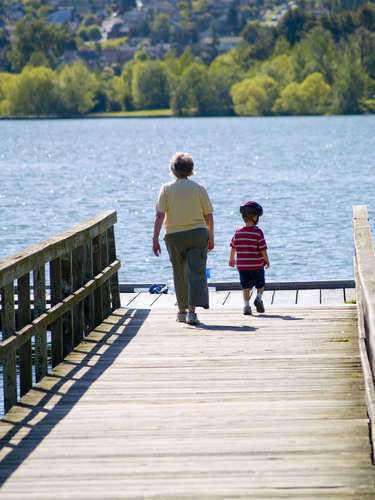 A Short Guide to Your Child Visitation Rights
Every parent has the right to spend time with their child as they grow up, and every child has the right to learn about who they've come from and what family is from each of their parents. It doesn't matter where you live, even some parents in prison may hold onto their child custody rights, and if you believe that yours are being violated you need to contact a family court today and file a complaint.
Normal Child Visitation Rights
The judiciary system has created several standard methods for helping two separated parents share custody of their child. In most cases, evenly shared time becomes a practical impossibility because of school and work concerns, so one parent is elected the primary residential parent, and it is with them that the child lives. The other parent, however, continues to have child visitation rights.
These rights usually include one weekday visit, from after school or later until the early night, around 8:00 p.m. Weekend visits usually occur every other weekend, from Friday night until Sunday night. Holidays are shared between the two parties (for instance, one gets Thanksgiving weekend, the other Fourth of July weekend, etc). Significant time is also spent with the secondary residential parent during school breaks, typically half of Christmas break and five weeks of summer vacation.
Factors Affecting Child Visitation Rights
There are many reasons that your own child visitation rights may not be as inclusive as those outlined above. From concerns about the child's safety to concern's about their traveling alone, these reasons should be based entirely around what is best for the child, not what will most punish you or is the easiest for the primary parent.
Here are a few factors that may affect your child visitation rights:
• Location: This is one of the main reasons that involved parents are not able to enjoy fully normal child visitation rights. If you live more than 150 miles away from your child, it becomes simply impossible to visit once a week and every other weekend. Normally, the secondary residential parent will maintain child visitation rights for half of Christmas vacation (trading off first and second half with the primary residential parent) and an extended summer vacation of six weeks, and annual rights to the entirety of spring vacation.
• A history of violence, especially violence affecting your child or the other parent of your child: This may severely cut into your child visitation rights, perhaps stopping them completely. A crucial compromise may be you forgoing all your non-supervised child visitation rights, and instead asking for regularly supervised visits.
• Parental abandonment: If the parent abandoned the family prior to a child custody agreement, this may permanently affect what child visitation rights are given. An even greater challenge to normal child visitation rights would be if the secondary residential parent abuses or ignores the custody agreement without cause. Forgetting about one or more weekday afternoon pickups may seriously hurt the possibility of future ones.
Comments
comments