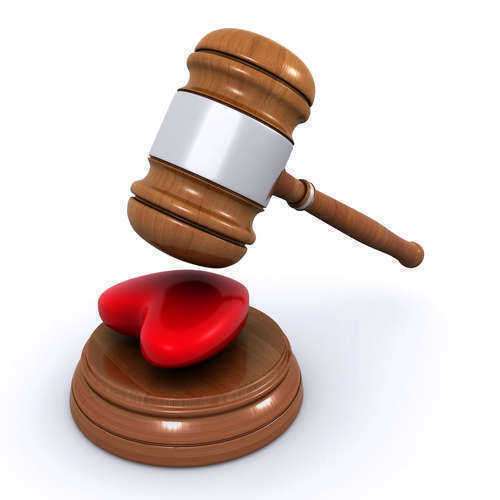 Guide to Spousal Support in Nevada
Spousal Support in Nevada
Spousal Support in Nevada is covered by numerous laws under Chapter 125—Dissolution of Marriage. The section that addresses spousal support in Nevada is Separate Maintenance, and these laws can be found under the Legislative branch on the state's official government website. There is no official calculator for spousal support in Nevada, and most settlements are enacted by a state judge.
A judge may consider using the American Academy of Matrimonial Lawyer's (AAML) standard formula for spousal support in Nevada, but this figure only provides a rough estimate that a judge can later change in accordance to characteristics within the divorce case. If the judge does use the AAML's formula, the calculation works the following way:
Spousal Maintenance = (30% of supporter's gross income) – (20% of the supported party's gross income)
The total income of the supported spouse including their gross income and support received cannot exceed 40% of the combined gross income of the parties.
The formula also sets general standards for the duration of maintenance payments:
1) Marriage of 0-3 years X 30%
2) Marriage of 3-10 years X 50%
3) Marriage of 10-20 years X 75%
4) Marriage of 20 years or more may result in permanent support
The calculator on this website for spousal support in Nevada uses the formula from the AAML and factors in other deviational factors from Nevada law.
Laws for Spousal Support in Nevada
As mentioned above, the state of Nevada has numerous laws that address spousal maintenance. Some of the important laws are listed below. If you have any questions, you should contact a family law attorney.
NRS 125.190 Action by Spouse for Permanent Support and Maintenance
This statute states that if a person has any cause for divorce or has been deserted for 90 days, they have the ability to request permanent support from their spouse without even applying for a divorce.
NRS 125.200 Power of Court to Require Spouse to Pay Expenses of Litigation and Support
This statute states that the court has the ability to require either spouse to pay for the prosecution for support and maintenance of the other spouse and the children. The statute also states that neither spouse has to pay for court costs if a premarital agreement was originally in place.
NRS 125.210 Powers of Court Respecting Property and Support of Spouse and Children
This statute states that the court has the power to do the following:
1) Assign either spouse with the possession of any real property of the other spouse
2) Order that a payment be a fixed sum for the support of the other spouse or children
3) Order that the payment be secured in real estate or another security, or a similar action
4) Establish when and in what manner all payments must be made
5) Modify or revoke its order at any time
Apart from the power of the court, the statue lastly states that no order can be made outside of the joint lives of the two partners.
How do I file for Spousal Support in the state of Nevada?
If you want to receive spousal support in the state of Nevada, you must file a Financial Disclosure Form within 45 days of filing a complaint or answer for divorce. The form contains a provision for expenses that should be received for spousal support. You need to submit this form to the County Clerk. A judge and court will make the ultimate decision about spousal support, but they may enforce temporary orders if the spouse seeking support needs immediate payments.
How do I file for Spousal Support in New Mexico?
If you and your spouse cannot reach a settlement for spousal support outside of court, you will be forced to bring the issue to court. There is no specific form for spousal support in New Mexico, but a judge will award maintenance if they decide a spouse needs financial help. If you want to seek spousal support, you will have to state these intentions within the petition and summons. A judge will then view your financial affidavit and decide upon the support.
Comments
comments