No Fault Divorce Indiana
Listen
What is a No Fault Divorce? A no fault divorce refers to any divorce where the spouse requesting divorce does not have to prove that the other spouse did something irrevocably wrong to ruin the marriage. All states in the U.S. allow for the filing of a no fault divorce. To file a no fault divorce, a spouse must simply state a reason for the filing that is formally recognized by the state. In the majority of states, it is sufficient to declare that the couple simply cannot get along (filed formally as "irreconcilable differences", "irremediable breakdown of the marriage" or "incompatibility"). In some jurisdictions; however, the couple is required to live apart for a certain period of time before they are allowed to file for a no fault divorce. In summation, a no-fault divorce is dissolution of marriage that requires neither a showing of poor behavior of either spouse nor the undertaking of any legal proceedings. Statutes providing for no-fault divorces permit family courts to grant a divorce in response to a complaint by either spouse, without requiring a spouse to provide evidence that the responding party has committed a breach of the marital contract. No Fault Divorce Indiana Laws: The state of Indiana is a practicing no fault divorce state. Property distribution issues in the state of Indiana are affirmed by using the principle of equitable division and not solely or essentially on equal distribution clauses. If the divorcing spouses wish to file an uncontested no fault divorce, they are awarded the liberty to make the final decision regarding property distribution. That being said, if a divorce in Indiana is contested, the court is required to listen to both side's arguments to deliver a judgment concerning the specific topic. What are the Grounds of Indiana No Fault Divorce? The only ground for a No Fault Divorce Indiana is that marriage must be broken beyond repair. Furthermore, there should be no possibility that the marriage can be restored. To receive a No Fault Divorce Indiana, the marriage may be broken due to an incompatibility of temperament of irreconcilable differences. What are the Residency Requirements for a No Fault Divorce Indiana? • To receive a no fault divorce Indiana, one of the divorcing spouses is required to reside in Indiana for at least 6 months prior to the date of the divorce filing • The papers required for a no fault divorce Indiana may be filed in the county where one of the divorcing spouses maintains residency • To receive a no fault divorce Indiana, one of the divorcing spouses is required to reside in the county where the divorce petition is filed for a minimum of 3 months immediately before the date of the filing • There may be a need to include a neutral third party to testify that one of the divorcing spouses has met the requirements of Indiana residency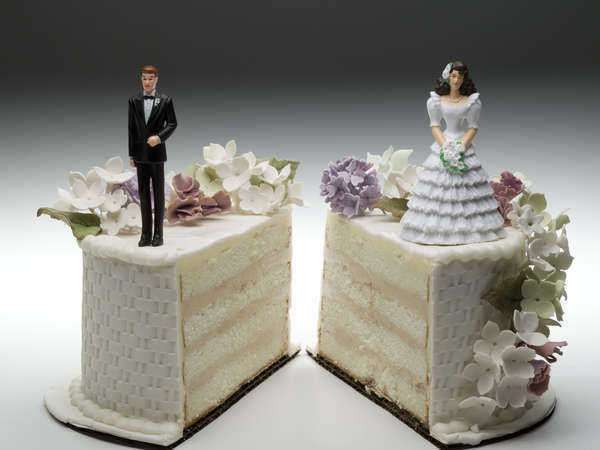 What is a No Fault Divorce?
A no fault divorce refers to any divorce where the spouse requesting divorce does not have to prove that the other spouse did something irrevocably wrong to ruin the marriage. All states in the U.S. allow for the filing of a no fault divorce.
To file a no fault divorce, a spouse must simply state a reason for the filing that is formally recognized by the state. In the majority of states, it is sufficient to declare that the couple simply cannot get along (filed formally as "irreconcilable differences", "irremediable breakdown of the marriage" or "incompatibility"). In some jurisdictions; however, the couple is required to live apart for a certain period of time before they are allowed to file for a no fault divorce.
In summation, a no-fault divorce is dissolution of marriage that requires neither a showing of poor behavior of either spouse nor the undertaking of any legal proceedings. Statutes providing for no-fault divorces permit family courts to grant a divorce in response to a complaint by either spouse, without requiring a spouse to provide evidence that the responding party has committed a breach of the marital contract.
No Fault Divorce Indiana Laws:
The state of Indiana is a practicing no fault divorce state. Property distribution issues in the state of Indiana are affirmed by using the principle of equitable division and not solely or essentially on equal distribution clauses. If the divorcing spouses wish to file an uncontested no fault divorce, they are awarded the liberty to make the final decision regarding property distribution. That being said, if a divorce in Indiana is contested, the court is required to listen to both side's arguments to deliver a judgment concerning the specific topic.
What are the Grounds of Indiana No Fault Divorce?
The only ground for a No Fault Divorce Indiana is that marriage must be broken beyond repair. Furthermore, there should be no possibility that the marriage can be restored. To receive a No Fault Divorce Indiana, the marriage may be broken due to an incompatibility of temperament of irreconcilable differences.
What are the Residency Requirements for a No Fault Divorce Indiana?
• To receive a no fault divorce Indiana, one of the divorcing spouses is required to reside in Indiana for at least 6 months prior to the date of the divorce filing
• The papers required for a no fault divorce Indiana may be filed in the county where one of the divorcing spouses maintains residency
• To receive a no fault divorce Indiana, one of the divorcing spouses is required to reside in the county where the divorce petition is filed for a minimum of 3 months immediately before the date of the filing
• There may be a need to include a neutral third party to testify that one of the divorcing spouses has met the requirements of Indiana residency