No Fault Divorce Illinois
Listen
Illinois is a no-fault divorce state. As such, an Illinois spouse who wishes to file for divorce is not required to provide a specific misbehavior, such as abandonment, adultery, addiction, abuse etc. on the part of the other spouse. To file for an Illinois no fault divorce a spouse must state that the marriage is beyond the point of restoration. Before an Illinois judge grants a divorce, a party must provide grounds for the dissolution. The most common ground permitted for a no fault divorce Illinois are irreconcilable differences. For a no fault divorce Illinois to be accepted for irreconcilable differences, the filing spouse is required to prove a substantial marital breakdown. Moreover, the filing spouse must show proof that the couple has been living separately for at least two years (this requirement is waiver if the case settles and the spouses sign a waiver of the provision, in which case separation time is reduced to only six months) and that all efforts to repair the marriage have failed and been proven futile. Regardless of the grounds, it is crucial to note that property and money is awarded or distributed according to an equitable basis. This means that even if the filing is based on fault (one spouse did something to cause the divorce) the spouses are not hurt in a financial judgment. Before a no fault divorce Illinois may be granted, the spouses must agree on the following issues: • Division of property, assets and debts, including all real estate ventures and investments • Decide whether or not one spouse is required to provide spousal support or maintenance to the other, and if so, how long and for how much • If the marriage produced children, the spouses must agree on custody and visitation agreements • The financial obligations each spouse will have to the children If the spouses cannot agree on the above issues, a divorce trial will be held. These cases are typically long, costly and emotional, requiring the hiring of a divorce lawyer and satisfying court fees. Illinois possess a simplified dissolution procedure; grounds for no fault divorce in Illinois mirror those applied by California. In simple terms, you can file for a no fault divorce in Illinois by serving papers and attending a single session with your jurisdiction's circuit judge in "simplified" situations where the following apply: • The marriage lasted 8 years or less • There were no children produced during the marriage and the wife is not currently pregnant by the husband • The total combined gross income for the spouses is under $35,000 a year • Total property owned by the couple is less than $10,000 • The couple does not own any real estate • The parties have been separated for at least six months • The parties have fully shared all financial information with each other • The parties signed a written agreement stating the division of assets and allocating debts • There are no alimony issues in the case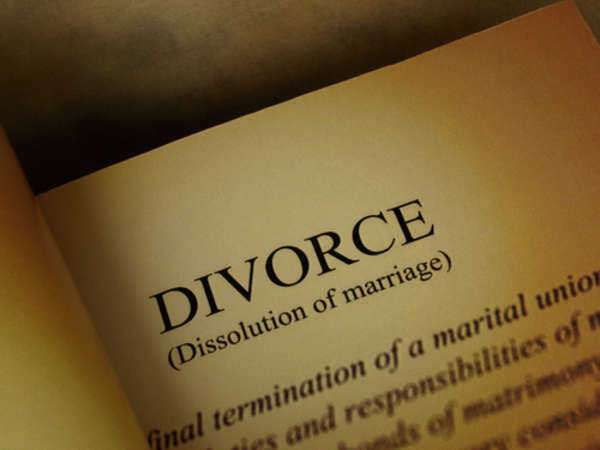 Illinois is a no-fault divorce state. As such, an Illinois spouse who wishes to file for divorce is not required to provide a specific misbehavior, such as abandonment, adultery, addiction, abuse etc. on the part of the other spouse. To file for an Illinois no fault divorce a spouse must state that the marriage is beyond the point of restoration.
Before an Illinois judge grants a divorce, a party must provide grounds for the dissolution. The most common ground permitted for a no fault divorce Illinois are irreconcilable differences.
For a no fault divorce Illinois to be accepted for irreconcilable differences, the filing spouse is required to prove a substantial marital breakdown. Moreover, the filing spouse must show proof that the couple has been living separately for at least two years (this requirement is waiver if the case settles and the spouses sign a waiver of the provision, in which case separation time is reduced to only six months) and that all efforts to repair the marriage have failed and been proven futile.
Regardless of the grounds, it is crucial to note that property and money is awarded or distributed according to an equitable basis. This means that even if the filing is based on fault (one spouse did something to cause the divorce) the spouses are not hurt in a financial judgment.
Before a no fault divorce Illinois may be granted, the spouses must agree on the following issues:
• Division of property, assets and debts, including all real estate ventures and investments
• Decide whether or not one spouse is required to provide spousal support or maintenance to the other, and if so, how long and for how much
• If the marriage produced children, the spouses must agree on custody and visitation agreements
• The financial obligations each spouse will have to the children
If the spouses cannot agree on the above issues, a divorce trial will be held. These cases are typically long, costly and emotional, requiring the hiring of a divorce lawyer and satisfying court fees.
Illinois possess a simplified dissolution procedure; grounds for no fault divorce in Illinois mirror those applied by California. In simple terms, you can file for a no fault divorce in Illinois by serving papers and attending a single session with your jurisdiction's circuit judge in "simplified" situations where the following apply:
• The marriage lasted 8 years or less
• There were no children produced during the marriage and the wife is not currently pregnant by the husband
• The total combined gross income for the spouses is under $35,000 a year
• Total property owned by the couple is less than $10,000
• The couple does not own any real estate
• The parties have been separated for at least six months
• The parties have fully shared all financial information with each other
• The parties signed a written agreement stating the division of assets and allocating debts
• There are no alimony issues in the case